Norway Offshore Union Could Strike Tuesday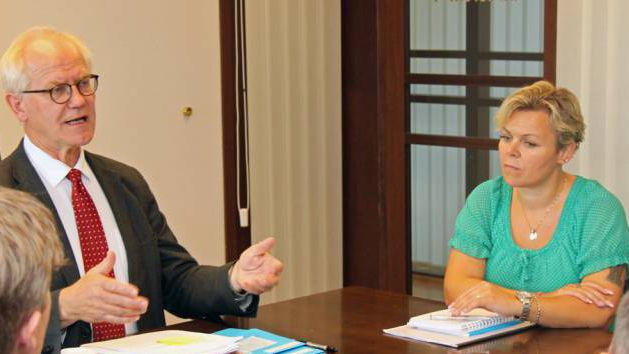 The leader of Norwegian offshore worker's union SAFE, Hilde-Marit Rysst, said in a statement Monday that mediated talks with employers would have to "ensure that members maintain their real wages" – a proposition that may be difficult for the Norwegian Shipowners Association to meet given the state of the offshore industry.
SAFE has proposed either a general increase plus extended health coverage, or the continuation of the existing labor agreement.
The deadline for the strike is midnight on June 21, and if mediation does not result in a satisfactory agreement by that time, SAFE says that it will conduct a limited first round of strikes for all members on the rigs Rowan Viking and Rowan Gorilla. SAFE official Roy Aleksandersen told mediators that the initial number of strikers would be limited, reflecting the union's desire to reach agreement. "But if the NSA maintains its massive assault on our current collective agreement, and a strike materializes, we have four days' notice before we can expand the strike to more companies and installations," he said.
190 workers represented by the Industri Energi union and 14 members of DSO could also be part of the first wave of a strike.
Separately, national-level mediation between Norwegian Oil and Gas Association and the Norwegian Union of Industry and Energy Workers successfully concluded in an agreement on Friday. "Although we would have preferred to secure acceptance for more of our demands for changes to the agreement, we're pleased that a consensus could be achieved," said Jan Hodneland, chief negotiator for the industry side. Under the new agreement, which affects 800 employees at oil and gas shoreside supply bases, there will be no general pay raise; other issues like shift and travel allowances will still need to be worked out separately.