[Updated] New York Oil Spill - Hole in Ship's Hull Sealed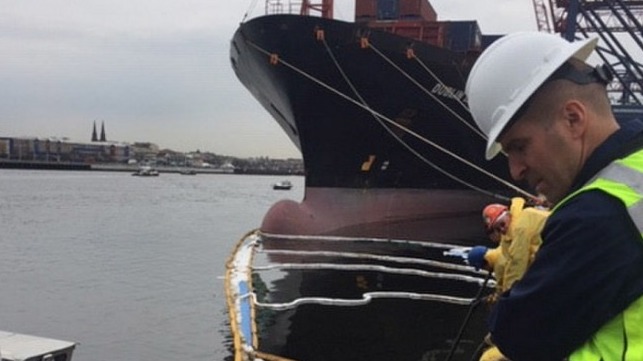 Hapag-Lloyd has confirmed that hole in the hull of Dublin Express that has been leaking oil at Global Marine New York Container Terminal has now been sealed.
Fuel oil was escaping from the roughly 40 x 40-centimeter (15 square inch) opening. The 4,120 TEU container ship encountered heavy swell while sailing from Port Everglades to New York.
The U.S. Coast Guard confirms that containment booms were promptly set out to contain the spill and proactively protect nearby nature reserves.
However, on Saturday, the U.S. Coast Guard reported oil sheen and tar balls on the ocean side of Coney Island and Long Island, from Norton Point to Atlantic Beach. Responders are assessing both shoreline and waterway impact and investigating the source and cause, including a possible connection to Thursday's fuel oil leak from the Dublin Express. The vessel's damaged tank has the capacity to carry approximately 300,000 gallons of fuel oil.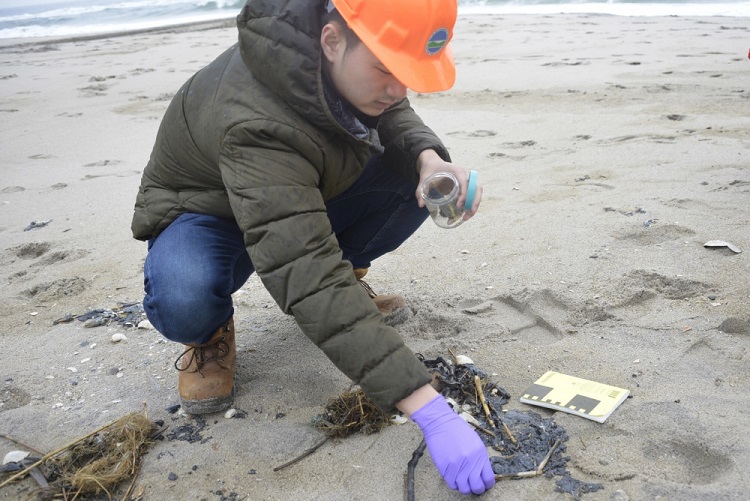 After initially closing the waterway to navigable vessel traffic, the Captain of the Port re-opened the waterway on Friday, with a slow bell requiring maritime traffic moving through the waterway with no wake.
Commercial oil spill recovery organizations are on scene, but an estimate of the volume of fuel spilt has not yet been made public.
The Unified Command has deployed 60 responders, 10 vessels, four skimmers, two vacuum trucks, two vacuum trailers for recovered oil product, and 15,000 feet of containment boom in response to the incident.