New Systems Support Autonomy and Remote Control
There has been a number of new systems introduced over the last month that demonstrate the pace of innovation towards autonomous and remotely controlled marine operations.
Most recently, Aquabotix introduced a live remote control system which allows users to pilot the company's underwater vehicles and cameras from any web browser-enabled device, remotely, from anywhere in the world.
The system enables users to operate Aquabotix's Endura remotely operated vehicle (ROV) using browser-based devices such as computers, phones and iPads, over the Internet, without the operator being physically present on-site. For example, the operator could be sitting in an office in Norway and controlling an ROV at an aquaculture farm off the coast of Chile.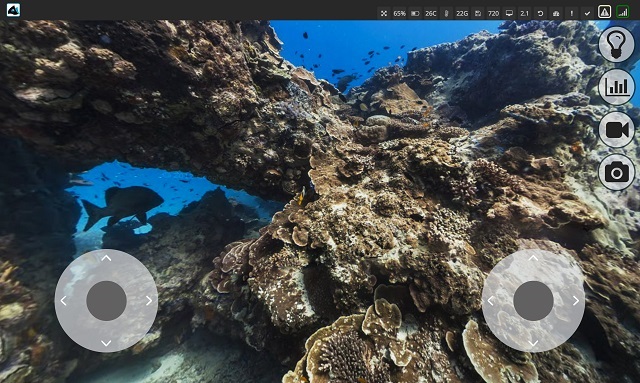 Additionally, the system enables multiple operators (in multiple global locations, if needed) to operate the same unmanned underwater vehicle. The method of operation is conceptually similar to how the world's technologically advanced militaries have operated battlefield aerial drones from safe locations.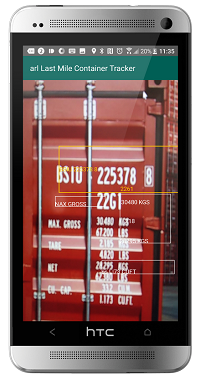 Truck Tracking
Another web-based development this month is ARL Shipping's release of it's Facebook chatbot enabling the tracking of containers on the road en route from discharge port to import warehouse, giving real-time visibility of the trucks on the road. The tracking is facilitated by truck drivers using arl-shipping.com's free app, tracking the shipment and OCR'ed container numbers via the driver's smartphone GPS location services. The company is preparing to launch Skype and WeChat last mile container tracking as well.
Autonomous Catamaran
Autonomous vessel supplier, ASV Global, has delivered an autonomous catamaran to the University of Southampton in the U.K. The vessel will be used by the university for scientific research and development of autonomous behaviors.
The three-meter (10 foot) vessel includes the ASView control system which gives the operator the flexibility to execute basic remote control right up to fully autonomous operations.
The news follows a world-first last month when ASV Global and TerraSond completed the first ever seabed cable route survey supported by an autonomous, unmanned boat. The survey route included various water depths and strong currents, while facing difficult wind and sea conditions in the Bering Sea offshore Alaska. Around 1,220 kilometers (760 miles) of cable route survey lines were completed by an ASV Global C-Worker 5 autonomous surface vehicle (ASV). The cable route survey required the use of a hull mounted multibeam sonar, a sub-bottom profiler and a towed sidescan sonar with 250 meters (820 feet) of armored sonar cable.
Throughout the operation the C-Worker 5 was remotely monitored using ASV Global's control system from a station on TerraSond's mother ship. Minimal human intervention was required.
This deployment follows on from a 2016 charting survey completed off Alaska where ASV Global and TerraSond marked an industry first by completing a 9,500-kilometer (5,900-mile) hydrographic survey, 4,200 kilometers (2,600 miles) of which were completed unmanned.
Rolls-Royce Uses Google Learning
Rolls-Royce recently signed a deal with Google to develop further its intelligent awareness systems. The deal allows Rolls-Royce to use Google's Cloud Machine Learning Engine to further train the company's artificial intelligence (AI) based object classification system for detecting, identifying and tracking the objects a vessel can encounter at sea.
The Google Cloud Machine Learning Engine uses the same neural net-based machine intelligence software which powers many of Google's products including image and voice search. Machine Learning is a set of algorithms, tools and techniques that mimic human learning to solve specific problems. Machine learning methods analyse existing data sets with the objective of learning to recognise patterns in training data, making predictions from previously unseen data. The bigger the data set the more complex the patterns the model can recognize and the more accurate the predictions. Today, well trained machine learning models can perform predictive analytics faster and better than a human, says Google.
Rolls-Royce will use Google Cloud's software to create bespoke machine learning models which can interpret large and diverse marine data sets. By accessing this software through the Cloud, the models can be developed from anywhere in the world and are immediately accessible globally allowing thousands of users. Models can therefore be trained on large quantities (terabytes) of data. This will be essential as autonomous ships become commonplace, says Rolls Royce.
In the longer term, Rolls-Royce and Google intend to undertake joint research on unsupervised and multimodal learning. The two companies will also test whether speech recognition and synthesis are viable solutions for human-machine interfaces in marine applications.