New Cruise Terminal for Lisbon Cruise Port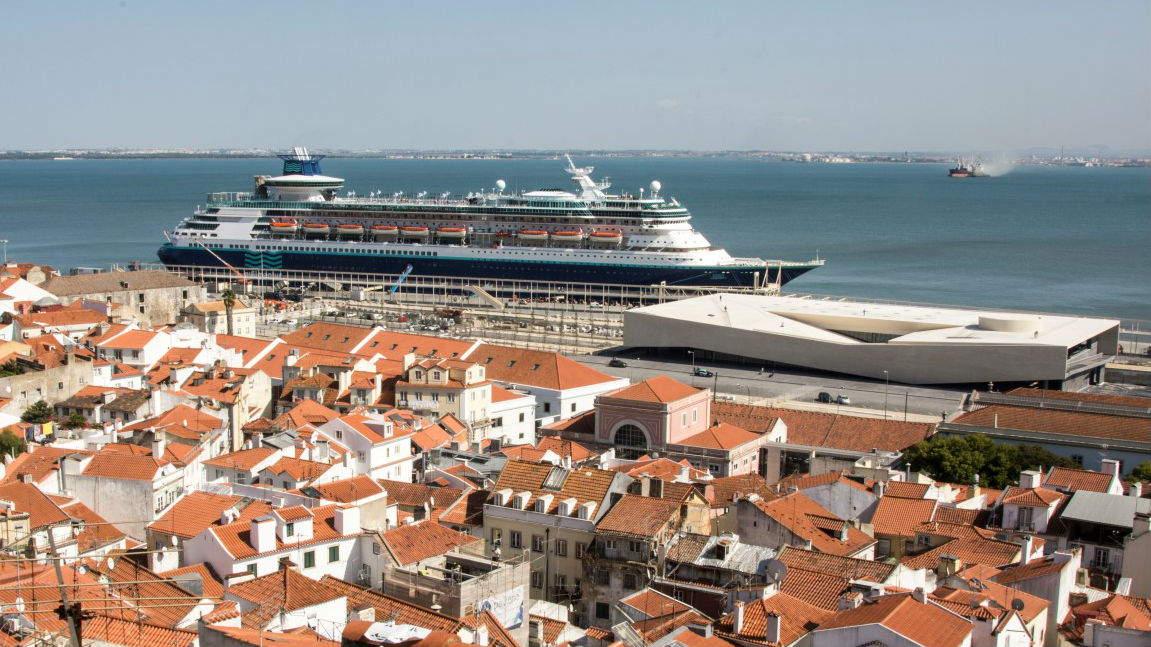 A new cruise terminal will be opened at Lisbon Cruise Port in Portugal next week, following a $28 million investment and two year construction process by Global Ports Holding.
The new terminal has been an important element of recent development in Lisbon, which was awarded 'Best City' in the 2017 Wallpaper Magazine Design Awards. The terminal itself won 'Best Rehabilitation Urban project' at the SIL Portuguese Real Estate Fair 2017.
Covering around 13,800 square meters over three floors, the new terminal will provide around 1,500 meters of pier to cater for a wide variety and size of ships. It will feature two fully-automated gangway systems, on-site equipment including cranes and forklift trucks and be able to supply vessels with check-in facilities, water supplies and other provisions while in dock.
The terminal was designed by renowned Portuguese architect, João Luís Carrilho da Graça and a key consideration of the terminal design was sustainability and ensuring the smooth onward flow of tourists to avoid congestion elsewhere in the city. The terminal is built with the idea of creating a seamless extension of the cruise ship while it is in port.
The port of Lisbon, located on the banks of the Tagus estuary, welcomes over 400,000 cruise passengers per year. There are currently two passenger terminals operational.

Lisbon is an important port of call for cruises between the Atlantic Coast and Europe, the western Mediterranean and the north of Europe, the Atlantic Isles and the north of Africa as well as for Trans Atlantic trips. From October 30 to November 5, the Port of Lisbon will welcome 14 cruise ships - Le Lyrial, Costa Mediterranea, MSC Magnifica, Sapphire Saga, Veendam, Balmoral, Ventura, Aurora, AIDAvita, Royal Clipper, Star Breeze, Oceana, MSC Preziosa and Viking Sun.