New Arctic Well Spudded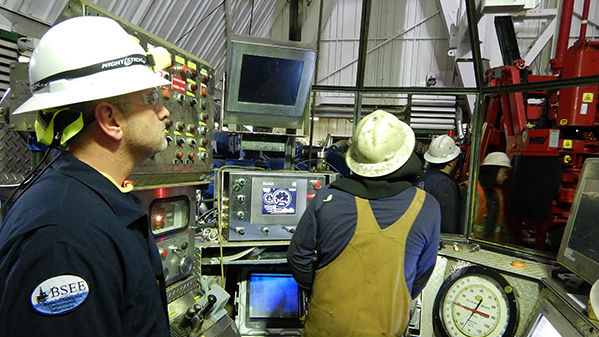 Oil exploration in U.S. Arctic waters got underway this week with the spudding of a new oil well from the man-made Spy Island in the Beaufort Sea. Eni began drilling the new well off the north coast of Alaska, becoming the first company to do so since 2015.
The well is expected to be over six miles (10 kilometers) long, and the project could result in oil production levels of 20,000 barrels a day. Eni is working with Royal Dutch Shell and plans to drill two exploration wells plus two potential sidetrack wells over the next two years.
In 2015, Shell abandoned its exploration activities in offshore Alaska, citing high costs and stringent regulations. However, in April this year, U.S. President Donald Trump signed an executive order allowing offshore drilling in the Arctic. This week, the Bureau of Safety and Environmental Enforcement (BSEE) issued a statement highlighting the importance of U.S. energy dominance and the Administration's national energy strategy. It also noted that two BSEE personnel were on-hand at the spudding operation on Monday to ensure compliance with approved permits, federal regulations and safety standards.
The spudding of the well follows the Bureau's November 28 approval of Eni's Application for Permit to Drill, and a pre-drill inspection. Throughout the drilling of the well, BSEE Alaska Region inspectors will make visits to the drill site, both on a regular schedule and at times of critical operations such as blowout preventer testing.
Environmental organizations have argued that Arctic oil and gas development poses to local communities and wildlife. In a statement released in November after the approval was granted, Kristen Monsell, spokeswoman for the Center for Biological Diversity, called the approval "a totally boneheaded decision by a reckless administration."
In addition to the new drilling from Spy Island, operations are underway at Northstar Island in the Beaufort Sea, producing approximately 10,000 barrels of oil per day. A second project in the Beaufort Sea, known as Liberty, is currently in the Draft Environmental Impact Statement phase with the Bureau of Ocean and Energy Management.