Netherlands Plans to Invest in Strengthening Domestic Shipbuilding Industry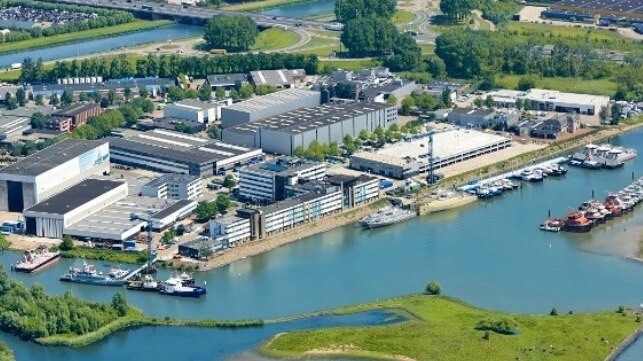 The Dutch government plans to make significant investments into its shipbuilding industry over the next two years designed to enhance capabilities while advancing innovation and meeting the need for green solutions and the nation's safety. Based on a recent study, they plan to work with the industry and invest €60 million to enhance domestic shipbuilding capabilities and the competitive stance of the industry.
"The Netherlands has insufficient competitive construction capacity for naval ships and specialized work vessels," the government concludes. They point out the desperate need for the capabilities for the safety of the nation as well as its vital infrastructure to help protect against water and energy transition. In a country that is built on reclaimed land and uses dykes to manage the sea, maritime assets are growing more important as they are confronted with rising sea levels.
"Our maritime manufacturing industry is wrongly regarded as a quiet asset," said Marja van Bijsterveldt, cabinet envoy who is leading the initiatives focused on the shipbuilding industry. "Together with other countries in Europe, we have lost a large part of our global market share for commercial seagoing vessels to Asia in just a few decades. The Netherlands depends on ships for our safety, dry feet, energy transition, and prosperity. We can no longer afford the laissez-faire policies of recent decades."
Highlighting the loss of market share, the government's analysis developed with the shipbuilding industry concludes they have slipped from 45 percent of ship volume built domestically in the 1980s to just four percent now. They point out that with strong government support, Asian and Chinese shipbuilders have taken over and are now building more complex ships. According to shipowners, building a ship in the Netherlands is now 20 to 40 percent more expensive than in Asia. Van Bijsterveldt calls those figures "shocking," saying they will ultimately be disastrous if the Netherlands does not manage to turn the tide.
In addition to the national security interest, they also point to emerging business opportunities in shipbuilding if the industry can be strengthened. They highlight that the world's fleet is now 22 years old, and based on average longevity for a ship of 30 years, there will need to be a major replacement cycle within seven years in addition to the changes coming to address environmental regulations.
The government's existing Maritime Master Plan calls for building up to 40 sustainable ships that will be able to run on LNG, methanol, or hydrogen as well as being able to capture CO2. The National Growth Fund this year is committing €210 million to these objectives. However, as part of the new initiatives, the government targets reducing construction costs by 10 to 15 percent, in part through digitalization and robotization.
They concluded that the maritime manufacturing industry is an excellent example of a sector that faces challenges in terms of sustainability, protecting national security, and maintaining competition. They will look to strengthen the ecosystem surrounding the maritime industry working with the shipbuilders on improving financing and financial shipping regulations.
The Dutch Navy they note is already investing €50 million annually in maritime innovations. As part of the new program, formal instructions will be given within the government to take the national interests into account when purchasing ships.
Several frontrunner projects are also planned. In addition to the focus on digitalization to enhance the industry. Efforts will focus on new technologies, working, models, and revenue models in the production, conversion, and repair of ships. They will also launch a study into nuclear propulsion.
In addition, the government is setting up a so-called National Maritime Manufacturing Industry Management Agency, modeled on the British National Shipbuilding Office. The cabinet has also decided to appoint a long-term maritime manufacturing industry envoy as successor to Van Bijsterveldt, who was acting as a temporary envoy.
The investments and initiatives will be undertaken in 2024 and 2025 with the goal of strengthening the domestic shipbuilding industry.