Navy, Coast Guard Search for Missing Fisherman off Maui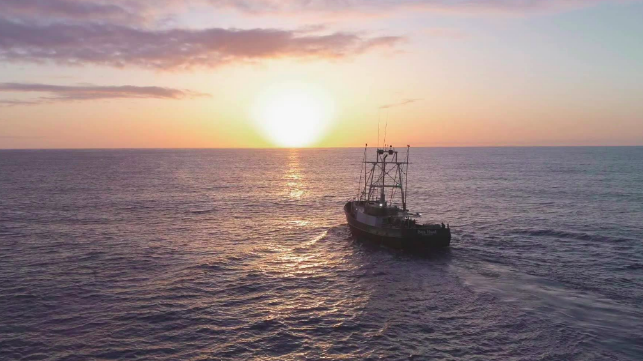 The U.S. Navy and the Coast Guard are conducting a search for a fisherman who went overboard at a position about 80 miles north of Hana, Maui on Sunday.
At about 1700 hours Sunday, Sector Honolulu received a distress call from the master of the fishing vessel Kawaiola, whou reported that one of their crewmembers had gone overboard. The missing fisherman was last seen on the deck of the vessel at 1430 hours, and the crew did not realize that he was no longer aboard until several hours had passed.
An HC-130 Hercules aircrew out of Air Station Barbers Point and a Navy MH-60R Seahawk helicopter crew from Helicopter Maritime Strike Squadron 37 are searching the area. The crew of the Coast Guard Cutter Kittiwake is currently en-route and will conduct search patterns at first light. Weather on scene is reported as winds of about 15 knots and seas of five feet. Coast Guard Sector Honolulu issued an urgent notice to mariners requesting all vessels in the area to keep a sharp lookout.
According to its FAO registry, the Kawaiola is a 68-foot tuna longliner homeported in Honolulu and owned by a Hawaii-based operator.
Commercial fishing is one of the most hazardous occupations in the United States, according to the CDC, with a fatality rate 29 times higher than the national average. Falling overboard is the second-largest cause of death in the sector, after vessel casualties. Between 2000 and 2014, there were 210 fatal falls overboard in the United States, and none of the victims were wearing a life jacket. In the U.S. and in many other localities, commercial fishermen are not required to wear floatation devices; in Canada and the UK, marine safety regulators have called for legislation to make their use mandatory in commercial fishing.