"Miraculous" Double Rescue Turns Into Homicide Investigation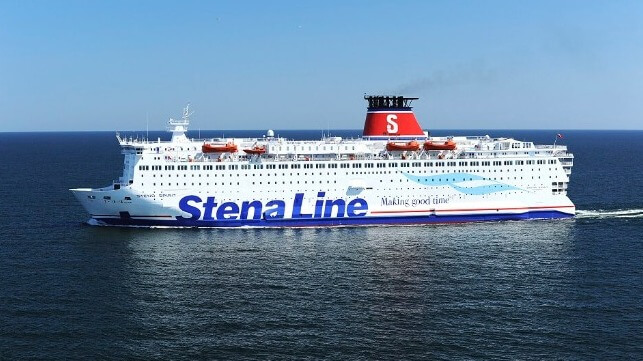 The "miraculous" double man-overboard rescue involving a mother and son last week in the Baltic was not as successful as first reported. Both were declared dead after arrival at the hospital, and investigators may be considering the possibility that the deaths were a murder-suicide.
On the afternoon of June 29, the ferry Stena Spirit was underway in the Baltic on a voyage from Karlskrona, Sweden to Gdynia, Poland. At about 1620 hours, the crew reported a man-overboard, and the Swedish Maritime Administration responded to the request for assistance. Multiple NATO aviation and surface assets joined in the effort, along with Stena Spirit's crew. Polish and German agencies also dispatched rescue helicopters to the scene.
About one hour later, a helicopter from the Swedish Maritime Administration found the mother and winched her aboard. She was unresponsive, and the crew provided her with CPR all the way to shore.
The child was found separately by the ship's own rescue boat, and he was unresponsive at the time of rescue. A German helicopter crew hoisted the boy aboard and took him to Karlskrona for treatment.
Both victims were wearing dark clothing and did not have lifejackets, rescuers told Swedish media. The victims were difficult to spot in the water, but other than the extra minutes required to find them, the operation proceeded swiftly.
Both rescues were celebrated on the day of the incident, but neither the mother nor the boy survived.
The victims have been identified by Polish media by their first names, Paulina (36) and Lech (7), from the town of Grudziadz. The boy appeared to have a disability and was carried in an oversized stroller, a passenger told Fakt. The mother was sitting and appeared to be in low spirits, according to the passenger.
Swedish prosecutors have reclassified the case as a homicide, based on CCTV footage, witness statements and information about the victims - but have told media that there is no suspect and that no charges are expected.