Metal Shark and Vigor Win Large U.S. Military Contracts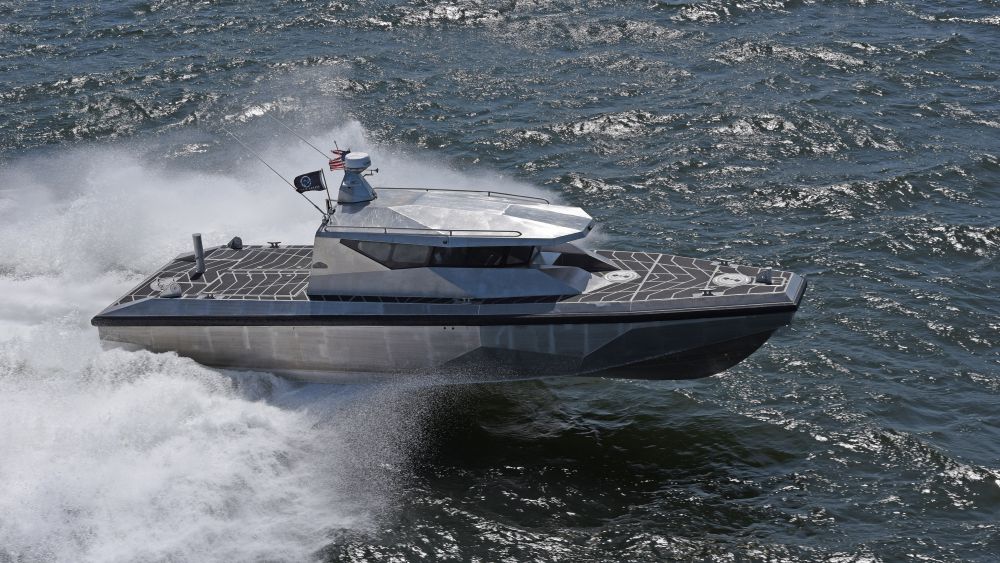 Louisiana-based shipbuilder Metal Shark has been awarded the contract to produce the U.S. Navy's next-generation patrol boat, the PB(X). This award is the culmination of a multi-year process by the Navy to select the replacement for the fleet of force protection boats currently in use with Navy Expeditionary Combat Command's Coastal Riverine Forces (CRF). Subject to annual appropriations, the Navy intends to replace approximately 100 to 160 of its existing 25-foot and 34-foot CRF patrol boats with the larger and more modern PB(X) platform over the next fifteen years.
This is the second major U.S. Navy contract awarded to Metal Shark this year. In June, the firm was selected to build up to thirteen Near Coastal Patrol Vessels (NCPVs), for the Navy. These 85' patrol boats are being produced at Metal Shark's Franklin, Louisiana waterfront shipyard.
The Navy has placed an initial order for eleven of the new vessels. Under the terms of the award, potentially worth over $90 million, Metal Shark will build up to 50 PB(X) vessels for the Navy, along with trailers, spares, training packages and technical support.
"PB(X) was one of the most challenging and most sought-after U.S. military boat procurement opportunities in recent history; the result of a years-long process pitting Metal Shark's engineering and manufacturing capabilities against multiple leading U.S. naval architect firms and nearly all of our competitors," said Metal Shark's CEO Chris Allard. "The award of PB(X) to Metal Shark is the result of a tremendous team effort and I couldn't be more proud of our people."
The winning PB(X) design is a 40-foot, welded-aluminum pilothouse patrol boat designed by Metal Shark's in-house engineering team.The firm designed a wide-waterplane, sharp-entry hull form that achieves 35-plus knot sprint speeds, with greatly reduced operating cost at the 10-15 knot cruise speeds where the vessel will spend most of its operational life.
The PB(X) will be built at Metal Shark's Jeanerette, Louisiana production facility, which specializes in the rapid, serialized assembly of military patrol boats. The yard's other military fleet builds include ongoing production of the Navy's 32' Force Protection Boat – Medium (FPB-M) and 26' High Speed Maneuverable Surface Target (HSMST), along with the U.S. Coast Guard's 29' Response Boat – Small (RBS).
Vigor wins $1 billion contract for Army landing craft
In a brief statement issued last Thursday, the Defense Department announced that it has awarded a $980 million, ten-year contract to Oregon-based shipbuilder Vigor Works for the new Maneuver Support Vessel (Light), or MSV(L). Vigor successfully competed with four other bidders for the award.
The U.S. Navy owns the military's deep draft fleet, but the Army also has a large marine operations division with 130 littoral watercraft and workboats of various kinds, including landing craft, floating causeways and tugs. It is replacing its 44 aging Landing Craft Mechanized (LCM-8) vessels – better known as "Mike boats" – with the new, larger MSV(L). The 75-foot "Mikes" date back to the Vietnam War, and they have a speed of nine knots with up to 60 tonnes of cargo. They are not large enough to carry the Army's main battle tank – the M1A2 Abrams – from ship to shore. The new MSV(L) will be 25 feet longer, and it will be twice as fast, with a carrying capacity of up to one Abrams tank (about 60 tonnes).