Merchant Ship Rescues Survivors from Damaged Yacht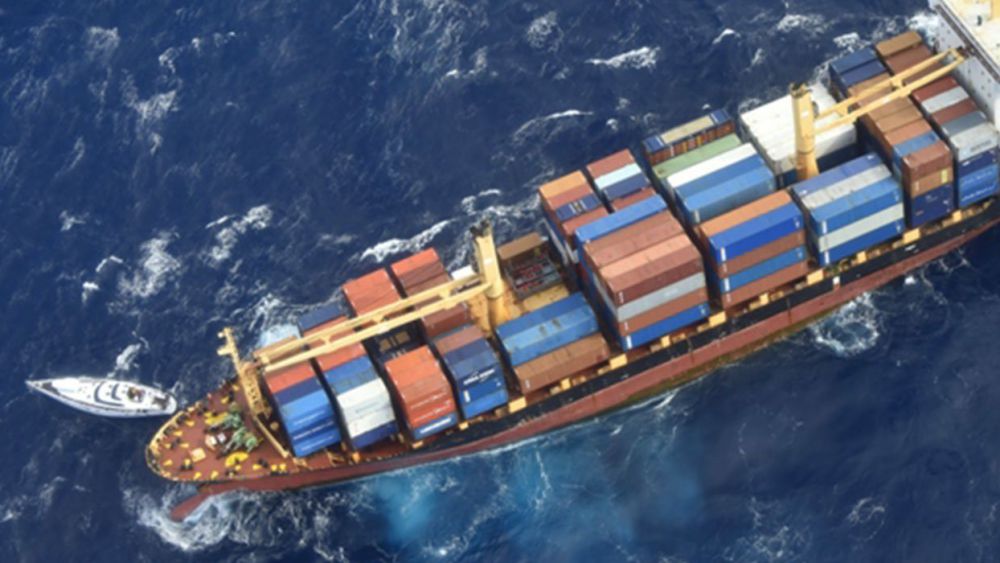 Five crew members were sailing the multi-million dollar yacht Platino from Auckland to Fiji on Monday when foul weather tore down the boat's rigging, killing one and throwing one over the side without a survival suit. The man overboard has not been identified and remains missing.
The Platino's remaining crew sent a distress signal, and the Rescue Coordination Center New Zealand asked nearby merchant ships to assist. The geared container feeder Southern Lily responded, diverting fourteen hours from its initial position to reach the Platino. On its second approach attempt, her crew rescued the three survivors of the incident, despite heavy seas; they used a line gun to get a line across to the Platino so that she could be brought alongside for the transfer. "It was difficult to pick up the survivors from the small craft ... our first attempt wasn't successful... we had to use pyrotechnics to send a rope," said Captain Shashi Prakash, speaking to news outlet Stuff.
With ten-foot swells, the crew did not believe it safe to recover the remains of the deceased, Mr. Nick Saull, the boat's shipwright and the director of Brin Wilson Boat Builders. His body remains aboard the still-floating wreck of the Platino; her crew left an activated EPIRB aboard so that the position of the yacht can be tracked for later recovery. The RCCNZ had at first contemplated the possibility of the yacht's salvage and return to port, but the Platino had lost steering and was taking on waters; her pumps had managed to keep flooding under control up to the time of the rescue but continued operation was deemed unsafe.
RCCNZ search and rescue mission coordinator John Dickson praised the Southern Lily's master and crew. "It was not easy to get the three crew members from the yacht to the much larger ship in those sea conditions – they've done a tremendous job," he said. "We are obviously disappointed that it was not safe to transfer the body of the deceased crew member, but safety must come first. We will keep track of the position of the yacht."
The search for the missing crewmember continued until nightfall. The RCCNZ dispatched a P-3 Orion maritime surveillance aircraft for monitoring the progress of the Lily and for the search, but it had to return to its base Tuesday night.
The Southern Lily continued her commercial voyage to Auckland and is expected to arrive Wednesday.