Maritime NZ Seeks Fine for Fatal Cruise Ship Accident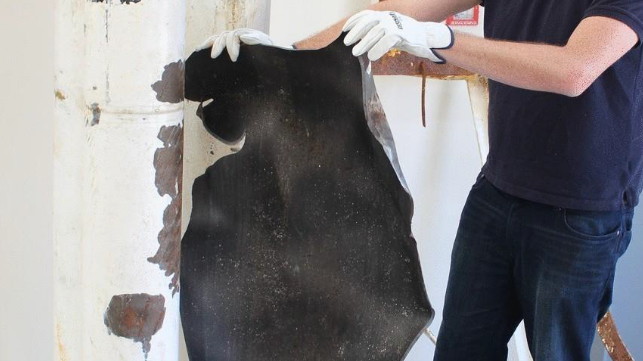 Maritime New Zealand is seeking $800,000 in compensation for the family of Allan Navales, a Filipino seafarer who was killed when a gas cylinder burst aboard the cruise ship Emerald Princess in 2017. An accident investigation determined that the cylinder was badly corroded and failed due to wastage.
On February 9, 2017, the Emerald Princess was moored at Port Otago, New Zealand, and Navales and a crewmate were working on the backup pressure supply system for a davit for the ship's tenders. Navales was near a bank of four high-pressure nitrogen cylinder while crewmember Bernabes Santos was refilling and testing them, and Navales was killed when one of the tanks burst. A second tank was blown clear of the ship and landed on the pier, but did not strike bystanders. No passengers or other crewmembers were injured in the incident.
Inert gas cylinders are typically rated to 2200 PSI or more, and are heavily built to withstand the pressure. Metallurgists contracted by the New Zealand Transport Accident Investigation Commission (TAIC) found that an external area of the cylinder wall had wasted away, leaving less than 1/16th of an inch of steel at the location of the rupture – a gauge equivalent to heavy sheet metal. The cylinder had been subject to a routine check two weeks prior, but had not been flagged, and other cylinders on board were also found to have significant wastage. "The circumstances of this accident raise the question of whether the current inspection requirements for a competent person are adequate for a pressure vessel stored in a harsh marine environment," wrote TAIC in a report.
After the accident, operator Princess Cruises immediately replaced all of the cylinders used in the ship's lifeboat launch and recovery system, inspected similar cylinders across its fleet and updated its maintenance and training programs.
In a court proceeding Tuesday, Maritime New Zealand charged that leading up to the accident, Princess Cruises had not fully complied with all requirements of New Zealand's Maritime Transport Act, creating unnecessary risk. The agency is seeking more than $800,000 in compensation for Navales' family, citing loss of income. The maximum fine available under the law is $100,000, according to local media.