MARAD Designates $12M for Marine Highway Program Down from 2022 Record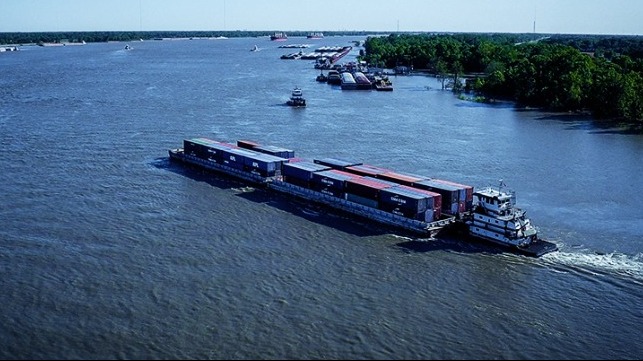 As part of the continuing efforts by the Biden Administration to support and expand the U.S. marine operations, MARAD today announced a total of $12,423,000 will be made available in FY 2023 for the United States Marine Highway Program. The program, which was previously known as America's Marine Highway Program seeks to increase the use of America's navigable waterways, especially where water-based transport is the most efficient, effective, and sustainable option.
The funds designated for the program return to 2021 levels after record funding in 2022. Last year, funding was doubled to $25 million under the infrastructure legislation passed by the U.S. Congress. This year's level however remain ahead of the $7.5 million made available in 2020 and the $4.8 million in 2018.
"America's waterways serve as critical links in our nation's supply chains," said U.S. Transportation Secretary Pete Buttigieg. "These investments in our marine highways will help to strengthen our supply chains, reduce emissions, and create jobs across the country."
In past years, the grants had been used to support programs such as expanding or improving barge services as well as inland waterway routes. Other awards went to support the development of new ferry services
There are more than marine highway projects designated under the program and nearly 30 Marine Highway Routes. A program needs to have the designation to be eligible for the annual grants. Last year, MARAD added four new Marine Highway Projects to its list of designated waterway transport routes, including new projects in North Carolina, Alaska, and Puerto Rico.
"Since the establishment of the marine highways program, MARAD has awarded more than $91.6 million in competitive grants to eligible organizations for marine highway services," said Maritime Administrator Ann Phillips. "These grants have supported the development and expansion of marine highways, vessels, and landside ports and infrastructure, which are critical to building supply chain resilience."
The Department of Transportation is accepting applications through April 28. Projects will be evaluated using criteria including the effect on the movement of goods, level of non-federal funding investment, use of domestic preference, consideration of equity, and environmental justice. DOT and MARAD will also consider geographic diversity when selecting grant recipients, as well as how the project addresses challenges faced by rural areas.