Manpower Shortage Could Derail UK's Offshore Wind Industry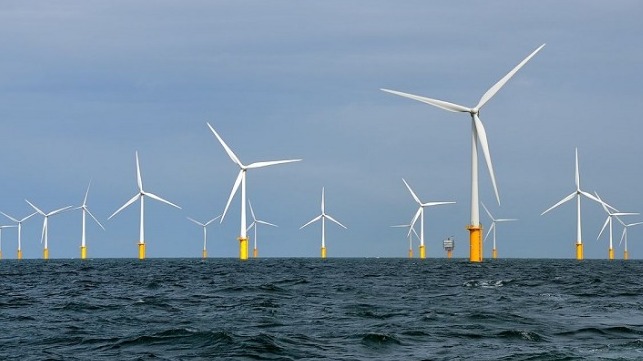 As the UK moves into its next phase of growth for its offshore wind energy industry, a new report warns the industry risks being derailed by a lack of manpower. They are calling on the government to develop a strategy to ensure a skilled and diverse workforce is available over the next seven years, a period in which jobs are forecast to exceed 100,000.
The Offshore Wind Industry Council (OWIC) asserts that for the UK to maintain its leadership in offshore wind, a strategy to tackle skills shortages in key areas such as planning and consenting, high voltage electrical technicians, engineers, turbine technicians, and those with a range of digital skills is urgently needed.
The report highlights that the government increased the target from 30 GW by 2030 which had initially been set in the Offshore Wind Sector Deal of 2019. They however contend that addressing the skill gaps in the immediate and medium term is critical for the country to attain its new target of reaching 50 GW of offshore wind capacity by 2030, including 5GW of floating wind up from the 13.6 GW of connected offshore wind energy today.
OWIC, a government and industry forum established to drive the development of the offshore wind sector in the UK, has produced a report that shows that to manage the expected offshore wind project pipeline, the industry needs to be able to attract and retain an average of 10,000 people per year.
In the long term, they contend the government needs to roll out a STEM engagement plan with young people to guarantee the availability of skilled manpower for the industry.
According to the report, the industry is forecast to employ 104,401 people by 2030 to meet current targets, an increase of 6,936 since last year's forecast. Currently, the workforce has increased to over 32,000, up four percent compared to the end of 2021 including 17,000 direct jobs and nearly 15,000 indirect jobs. In the short-to-medium term, rapid growth in jobs is needed as several offshore wind farms progress to the construction phase, with 88,509 jobs required by 2026, which is over 56,000 more than today's workforce.
"The offshore wind sector needs many more people in the short, medium, and long term to power ahead. All of us – across industry and government – need to work even closer together to develop a bold new strategy that attracts all the skills we need to surge ahead as fast as possible," said Richard Sandford, OWIC Co-Chair.
The UK has established itself as a global leader in both fixed-bottom and floating wind. Currently, the country has the second-biggest operational offshore wind capacity and the second-largest offshore wind pipeline, second only to China which recently surpassed the UK in the level of installed offshore power generation.
This week RenewableUK released market intelligence data showing the country's pipeline of offshore wind projects has reached 98 GW, up from 91 GW a year ago. China has a pipeline with 157 GW, followed by the U.S. in third place with 82 GW, Sweden is fourth with 75 MW, and Brazil fifth with 63 GW.
"To ensure we can meet the existing ambition, it's essential for us to work right across our own industry, across adjacent industries with transferable skills, and with the next generation, to make offshore wind an attractive career choice for people from the widest range of backgrounds and with a whole variety of different skill sets," said Jane Cooper, RenewableUK Director of Offshore Wind.
OWIC highlights the UK has committed to increasing the proportion of women working in offshore wind following an increase of 4.6 percent since 2019 to 20.6 percent of the workforce. The ultimate target in line with the government in the Offshore Wind Sector Deal is a third of all workforce being women.
Progress is also being achieved in ensuring the industry becomes more diverse in terms of ethnicity. Currently, seven percent of the workforce is from non-white backgrounds compared to 3.8 percent in 2021. The industry has committed to meeting the target of nine percent of workers from ethnic minority backgrounds in 2030.