Live Export Industry Needs "Tough Cop"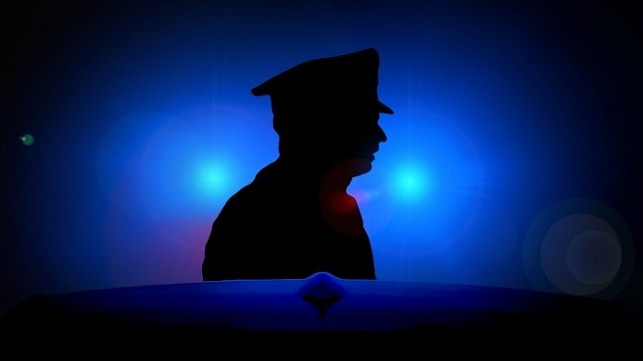 Australia's Minister for Agriculture has challenged opposition politicians to support him as he moves to legislate change in Australia's live export industry following the release of the Moss Review which found that his department lacked the skills, resources and technology for effective regulation. The Moss Review is the third damning review of the industry in 15 years, and animal welfare groups, in contrast, challenge him to rally the nations politicians to put an end to the industry.
The current Liberal government has so far thwarted political attempts to end the industry, and Minister, David Littleproud, instead says: "The live export industry needs a tough cop on the beat, and the Department must become a capable, trusted and effective regulator. Compliance and regulation should not be a bureaucratic tick box – to change culture, the light needs to be shone onto animal welfare and the threat of being caught and punished needs to be real.
"I call on Labor to give a written guarantee they'll support my Bills to double penalties for live export animal cruelty without political amendments, through both houses of Parliament."
The review is part of a response to nationwide outcry after whistleblower footage showed sheep dying of heat stress, some trapped in a bog of excrement during an Awassi Express voyage from Australia's winter to the Middle Eastern summer in the lead up to the 2017 Muslim festival of sacrifice. Approximately 2,400 sheep died on the Emanuel Exports' shipment.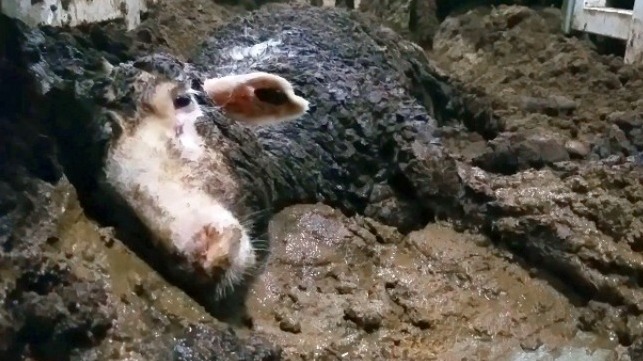 Littleproud says he will establish an external, independent Inspector General of Live Animal Exports and create an animal welfare department. Earlier in the year, he put independent observers on each sheep vessel to the Middle East, but any findings have yet to be made public despite multiple and ongoing attempts by the RSPCA under Freedom of Information laws.
The Moss Review highlights that the department's role as both trade facilitator and regulator means that it is balancing competing factors, noting that some staff felt these dual roles were contradictory. Additionally, the Moss Review states, by its nature, live animal exports present a high risk to animal health and welfare.
The logical conclusion is that the live sheep trade must come to an end, says the RSPCA. Australia Senior Policy Officer Dr. Jed Goodfellow says the government is kidding itself if it thinks the Moss Review recommendations are going to fix the live sheep trade. "This is the third damning review of the live export trade we've seen in 15 years, and the same problems keep reappearing – a callous disregard for animal welfare, inherent conflicts of interest and an impotent regulator.
"This review is based around the premise that the live export trade enjoys the unwavering support of government regardless of its failings and catastrophically bad performance. That's the mindset that really needs to shift."
Goodfellow also said the RSPCA had no faith in the Department's ability to change, given a number of recent incidents. "Astonishingly, the Moss report's release comes less than two weeks after the same Department approved a new export licence for RETWA, a company with strong links to disgraced exporter Emanuel Exports.
"The fact is Australians can never, and should never, have any confidence that animal welfare will ever be assured in the live export industry." He calls for an orderly transition to a meat export trade.
Animals Australia's Chief Investigator Lyn White also notes that the Moss Review is one more review in the nation's history. "Laid bare is an industry that has a cultural acceptance of cruelty and a blatant disregard for the law," she said. "We must never forget that exporters have been prepared to supply animals to tendon slashing, eye stabbing, sledgehammering and mass suffering and deaths from heat stroke on ships. The politicians who have given blind support to this trade are equally responsible. They fuelled the arrogance of exporters and undermined the regulator. There is very good reason why these companies came to believe that they were untouchable.
"There is not a single valid justification for this industry being allowed to continue. It does not deserve to exist, it does not need to exist, and the vast majority of Australians want it to end."
The Labor party, currently in opposition, has pledged that in government it would phase out the live sheep trade. Earlier this year, the opposition's agriculture spokesman, Joel Fitzgibbon, said: "Labor sees no future for the export of live sheep, we want that value adding here. We know the transition cannot happen overnight. It won't take months, it will probably take years. But it absolutely can't take something like a decade, it has to happen more quickly than that."
Earlier this year Animals Australia and the RSPCA pledged $500,000 each towards a structural adjustment package for sheep producers if the government agreed to phase out the exports.