Lithuania Seeks Broader Trade Cooperation in Indo-Pacific Strategy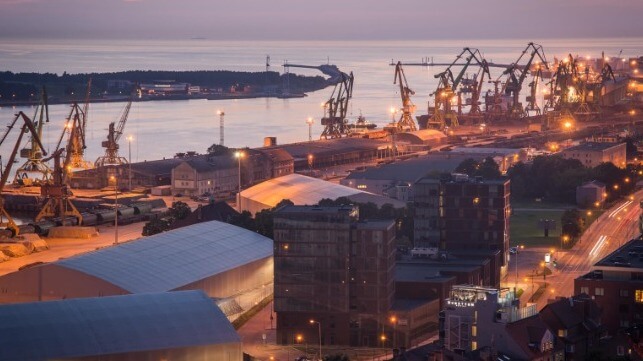 With the Indo-Pacific gaining prominence in diplomacy and international politics, Lithuania is the latest country to launch a strategy focusing on the region. This comes ahead of the NATO 2023 summit to be held next week in Vilnius. It will be the fourth NATO Summit since Russia's invasion of Ukraine.
The war has illuminated the deep interconnection of the transatlantic and Indo-Pacific security. Consequently, there are a rising number of European countries publishing individual Indo-Pacific strategies, besides just relying on the wider EU Strategy.
According to Lithuania's Ministry of Foreign Affairs, the country's Indo-Pacific Strategy has been necessitated by global geopolitical shifts. As home to key maritime trade routes, and given the swift rise of China in the region, the Indo-Pacific has become one of the main arenas for strategic and geopolitical tensions.
Lithuania's Indo-Pacific Strategy rests on three pillars, including security cooperation, trade partnership and establishing soft-power networks through people-to-people contacts. However, the strategy is critical of China's aggressive foreign policy. Specifically, Lithuania calls out China for continued use of economic and political coercion to dominate the Indo-Pacific, a threat to the stability of the region.
Lithuania goes on to pledge stronger economic ties with Taiwan, despite pressure from China. In fact, the strategy describes Taiwan's trade ties as one of its strategic priorities.
Most importantly, the strategy underlines the Indo-Pacific's trade potential and its benefit in diversifying Lithuania's supply chains. According to 2022 customs data, Lithuania's trade with the Indo-Pacific grew markedly. Trade with Australia grew by 44 per cent, with India by 57 per cent, Indonesia by 106 percent, Thailand by 36 percent and Vietnam by 20 percent, for the period 2021 to 2022.
Hence, the Indo-Pacific region presents Lithuania with new markets that would decrease its dependence on dominant supply chains. The priority is on high value-added sectors, such as high-tech production.
In return, Lithuania is offering its Klaipeda Sea Port as entry into EU markets for the Indo-Pacific countries. Remarkably, Klaipeda Sea Port is one of the few ice-free ports in Northern Europe and is the second EU Port in the Baltic region in terms of tonnage size.
It is unsurprising that Lithuania, a country so remote from the Indo-Pacific, can take such a firm stance for the region. In fact, this reveals the growing ownership of the Indo-Pacific concept across Europe notably in Central and Eastern parts, driven mainly by increased concerns over China, argues Mathieu Droin, visiting fellow at the Center for Strategic & International Studies (Europe).
Other European countries that have recently published individual Indo- Pacific strategies include Czech Republic and Poland. The focus is mainly trade cooperation, specifically with the ASEAN region as the economic nerve center of the Indo-Pacific.
Port of Klaipeda (Lettered / CC BY SA 4.0)