[Updated] Lim Ki-tack Named New IMO Secretary General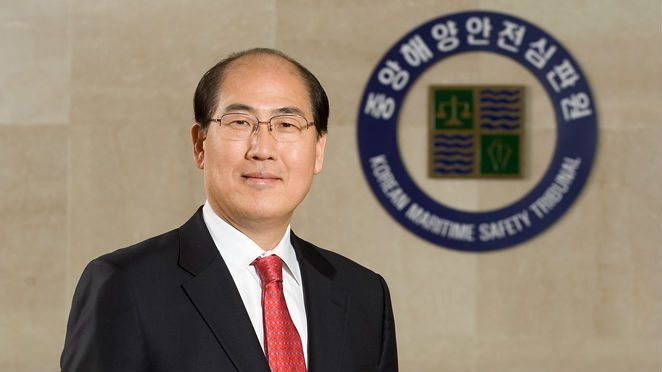 Lim Ki-tack, president of the Busan Port Authority in South Korea, has been elected the new Secretary-General of the IMO.
Today's decision was passed down by a secret ballet vote of the 40-member IMO Council, which is holding its 114 session this week. Lim beat out five other candidates from Cyprus, Russia, Philippines, Denmark and Kenya for the position.
He is the second South Korean candidate to vie for the IMO's top position, but the first to win the election.
Lim has spent nearly four decades working in various segments of the maritime industry. In his early career he worked as a commercial mariner for Sanko Shipping Co. and as a Korean naval officer. He joined the Maritime Port Administration in 1985, while pursuing post-graduate studies.
He holds a bachelor degree in nautical science as well as masters' degrees in business administration and maritime administration. In addition, he has completed graduate course work in international law at the Korea Maritime and Ocean University.
Lim began attending IMO meetings as part of the South Korean delegation in 1986. He was named the Chairman of the Sub-Committee on Flag State Implementation (FSI) from 2002 to 2004. Lim served a three-year tenure as the Deputy Permanent Representative to the IMO starting in 2006. While serving in this capacity, he was in charge of all IMO work for South Korea.
Lim was subsequently named Director General for Maritime Safety Policy Bureau at the Headquarters of the Ministry of Land, Transport and Maritime Affairs (MLTM) and appointed to the role of Commissioner of the Korean Maritime Safety Tribunal (KMST).
In July of 2012 assumed his current position as the President of Busan Port Authority.
Lim is set to begin his four year term January 1, 2016, replacing the incumbent Secretary-General Koji Sekimizu??????.
"A voyage together" was adopted as the central concept of Lim's election focus. It invites all member states including every stakeholder of the maritime community to join him in the voyage to create a more sustainable IMO.
The concept emphasises that IMO's core goal of "safe, secure and efficient shipping on clean oceans" can only be achieved when all member states join together to establish and implement IMO standards:
All the world's oceans are connected and ships sail freely between all nations. No region or nation is exceptional. Every member state must join this common voyage.
IMO is not just a platform for nations to negotiate and discuss the affairs of global maritime, shipbuilding and related industries. It is the bedrock of cooperation to safeguard life at sea and to protect the marine environment.
Lim's action plan is available here.