Last Royal Navy Veteran of Dunkirk Evacuation Passes at 102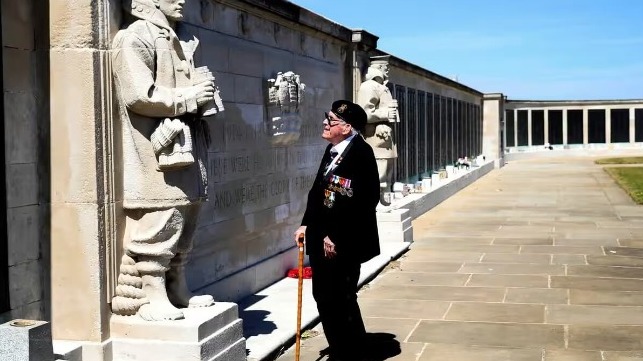 The last Royal Navy veteran from the Dunkirk evacuation, Lawrence Churcher, has been laid to rest at 102.
According to the veterans' charity Project 71, Churcher passed away just a few days before his 103rd birthday at a retirement home in Fareham, UK. He received full military honors, with Royal Navy pallbearers and honor guard at a private funeral service in Portchester.
Churcher was a crewmember aboard HMS Eagle when the second World War broke out. He was transferred to shoreside duty in May 1940 in Dunkirk, France, helping transport munitions to the front lines for the fight against the advancing German Army. The resistance was not successful, and as Nazi forces closed in on the British Expeditionary Force at Dunkirk, Churcher - joined by his two brothers and 338,000 other Allied servicemembers - evacuated across the English Channel by ship. He is believed to have been the last surviving Royal Navy servicemember present on the beach that day.
"When my brothers found me, I just felt relief. There were so many soldiers there and continuous aircraft dropping bombs and strafing us. I had so many things on my mind until I got onboard of our ship," Churcher had recalled of his time at Dunkirk, the charity said.
Dunkirk was a difficult day, but Churcher would return to France on D-Day, June 6, 1944, at the turn of the tide. He went on to serve the Royal Navy in the Mediterranean and the Middle East. After his military service, he became a football referee, according to Project 71.
Like many surviving Normandy veterans, Churcher was recently awarded France's Legion d'Honneur for his service during Operation Overlord and the liberation of France.
"A truly remarkable man, loved and respected by all who knew him. Stand down Lawrence, your duty is done. It has been an honor to have known you," said Project 71 in a brief obituary.