Kpler Buys MarineTraffic and FleetMon, Consolidating AIS Tracking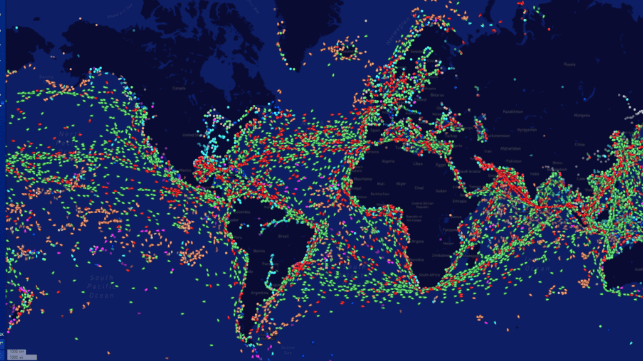 Commodities tracking firm Kpler has acquired two well-known AIS data services, MarineTraffic and FleetMon, consolidating a large share of the business space in a single move.
Kpler is a leading provider of commodities data and analytics, and it is expanding its strengths with the addition of AIS tracking, a widely-utilized byproduct of the industry-standard Automatic Identification System. Shipboard AIS broadcasts are designed for collision avoidance, but the data they contain - speed, position, draft, destination and more - are useful to commodities analysts for determining trade patterns. The transmissions are detectable by satellite and shore receivers, and commercial services like MarineTraffic and FleetMon collate the data for sale to analytical firms like Kpler and its competitors.
‍"Since its creation, Kpler has been focused on tracking cargoes, not vessels. We believe the time has come to marry commodity and maritime intelligence into one single platform. This will lead to improvements in the data and services we provide and drive further innovation in the maritime sector, by incorporating the excellent work of both MarineTraffic and FleetMon," said François Cazor, CEO of Kpler.
MarineTraffic got its start as a community-driven project among academic researchers and grew into the most prominent portal for AIS data, mapping and visualization. Its public-facing portal has become a go-to reference tool for analysts, journalists and researchers, and it is the top provider of ship tracking data.
FleetMon is based in Rostock, Germany, and has been in operation since 2007. It positions itself as a vessel database, complete with photos, ship particulars, news items and live tracking. It has about half a million users globally.
Kpler's acquisitions mark a rare burst of M&A activity in the AIS tracking space. A competing firm, VesselTracker, was purchased by Verisk-owned Wood Mackenzie in 2019. Several independent firms remain, including Pole Star and VesselFinder, along with raw AIS data providers like Orbcomm.