"K" Line Adopts All-of-the-Above Strategy for Sulfur Compliance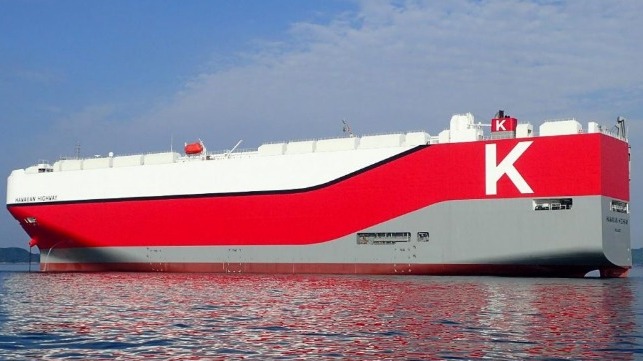 In an annual social responsibility report released Friday, "K" Line president Eizo Murakami said that the Japanese shipping company will take an all-of-the-above strategy to comply with the IMO 2020 fuel sulfur content regulation.
"We will use low-sulfur fuel, install SOx removal equipment [scrubbers], convert fuel to LNG and otherwise proceed with optimal measures," Murakami said. "We will proceed on a ship-by-ship basis, aware that we cannot limit ourselves to one particular measure."
In its report, "K" Line said that it is consulting with its customers to determine the best compliance approach for each ship and each route. LNG is part of its long-term "Environmental Vision 2050" goal, and it is taking concrete steps to acquire the needed fuel supply and infrastructure. In July, "K" Line signed a shipbuilding contract for what will be the first LNG bunkering vessel in Japan.
"K" Line's plans will cover its car carrier, bulker, tanker and offshore operations, but its container vessels are now operated by Ocean Network Express (ONE). This new joint venture runs the merged ocean carrier businesses of NYK, "K" Line and MOL.
ONE has already signaled its intention to use only low-sulfur fuel oil in its fleet, at least during the first few years of post-2020 compliance. Scrubbers are a retrofit option for several of ONE's vessels, but would require sacrificing cargo space and taking each vessel out of service for more than a month. "At current [sic], we identified this as one of the most realistic and cost-efficient solutions, to enable ONE to be compliant . . . by 1 January 2020," ONE said in a customer advisory earlier this month.