Japanese Autonomous Navigation Project Moves to Second Phase Demonstrations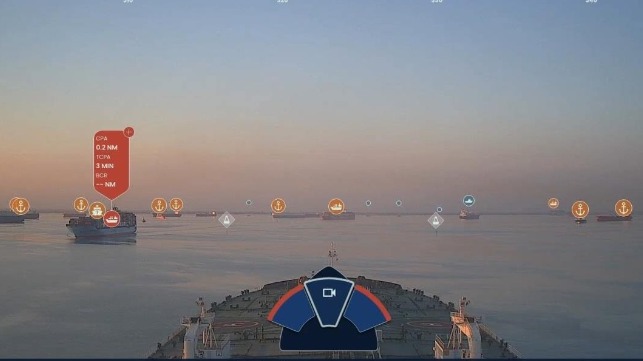 A Japanese project that seeks to achieve full-scale commercialization of fully autonomous ship technology by 2025 is moving into its next stage of development after completing demonstration tests last year. The Nippon Foundation's MEGURI2040 project was launched in 2020 envisioning the commercial launch of fully autonomous navigation and, so far, has completed demonstrations on a range of ships operating in Japanese coastal waters.
Japan is investing in autonomous technology as a means to address social issues, including an aging population and a view that the next generations are less attracted to the shipping industry. While analysts project the volume of the maritime trade could triple by 2050, globally there is a growing shortage of skilled crew. Japan expects that the coastal shipping trade will be especially hard hit, challenged by the shortage of crew. According to the organizers of the MEGURI2040 project, this lack of experienced crew will create an acute need for new technologies to both address the shortage of crew and the risk of human errors in navigation as the population of experienced crew declines.
NYK Group's R&D subsidiary MTI, along with Japan Marine Science, is spearheading the Designing the Future of Fully Autonomous Ships Plus (DFFAS+) consortium companies that will work together on the next phase of MEGURI2040. It consists of 51 Japan-based organizations as well as Tel Aviv-based maritime technology company Orca AI.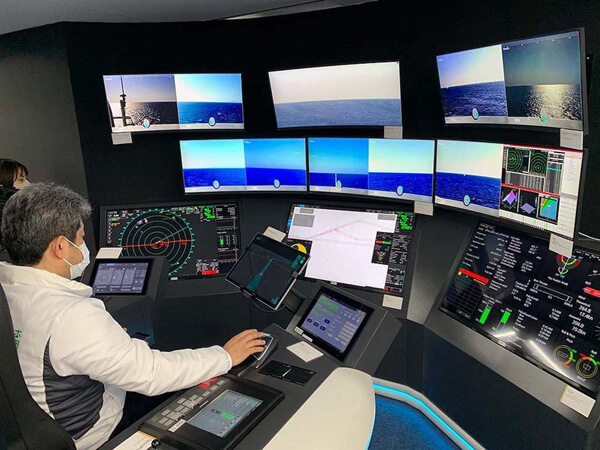 Fleet operations center during the first phase of testing (Nippon Foundation)
The first phase of MEGURI2040 culminated with six demonstrations aboard a range of vessels. Among the projects was the first full demonstration of autonomous navigation on a Japanese ferry and a containership that also included docking and undocking. Drones were employed to assist with the docking. Other demonstrations involved cargo ships, a containership, and an amphibious craft.
In May 2022 they conducted an autonomous trial voyage of the 749-gt NYK shortsea containership Suzaku in congested waters off Japan's east coast and for a long duration voyage. Equipped with Orca AI's automated watchkeeper, to replace the human lookout, the vessel achieved 40 hours of navigation with complete autonomy, or around 98 percent of the voyage between Tokyo Bay and the port of Tsumatsusaka in Ise Bay. Data from the integrated display was live-streamed to the fleet operations center in Tokyo, with the ship performing 107 collision avoidance maneuvers and avoiding up to 500 other vessels during the demonstration.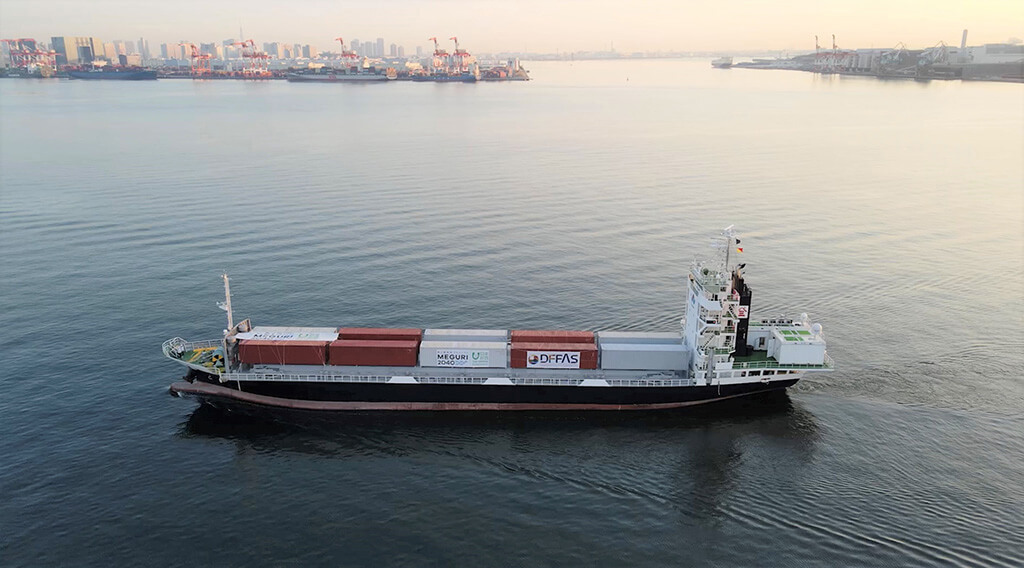 Suzaku during the first phase demonstrations (Nippon Foundation)
The second phase of MEGURI2040 will focus on demonstrating ship-shore operations using four different vessel types as well as two fleet operation centers. The second stage of the project aims to reach a partial level of automation in fully autonomous navigation as they continue to move toward practical implementation by 2025. The project includes several consortia each focusing on elements of the technology and conducting tests on in-service vessels. During the upcoming phase of the project, they will be conducting demonstrations with a newly built containership equipped with a fully autonomous operation system, an existing container ship, a Ro-Ro vessel, and a remote island route ship equipped for partial autonomous operations.
During a conference conducted in in Tokyo in July to discuss the status of autonomous navigation, Yohei Sasakawa, Chairman of The Nippon Foundation noted that today, a sense of speed is very important for innovation. He encouraged participants to work toward implementation in 2025 with a sense of speed. Recognizing the technological and regulatory challenges that lay ahead, the participants also expressed optimism highlighting the important contribution the technology will make to future operations.