Italy to Expand Support for Libyan Coast Guard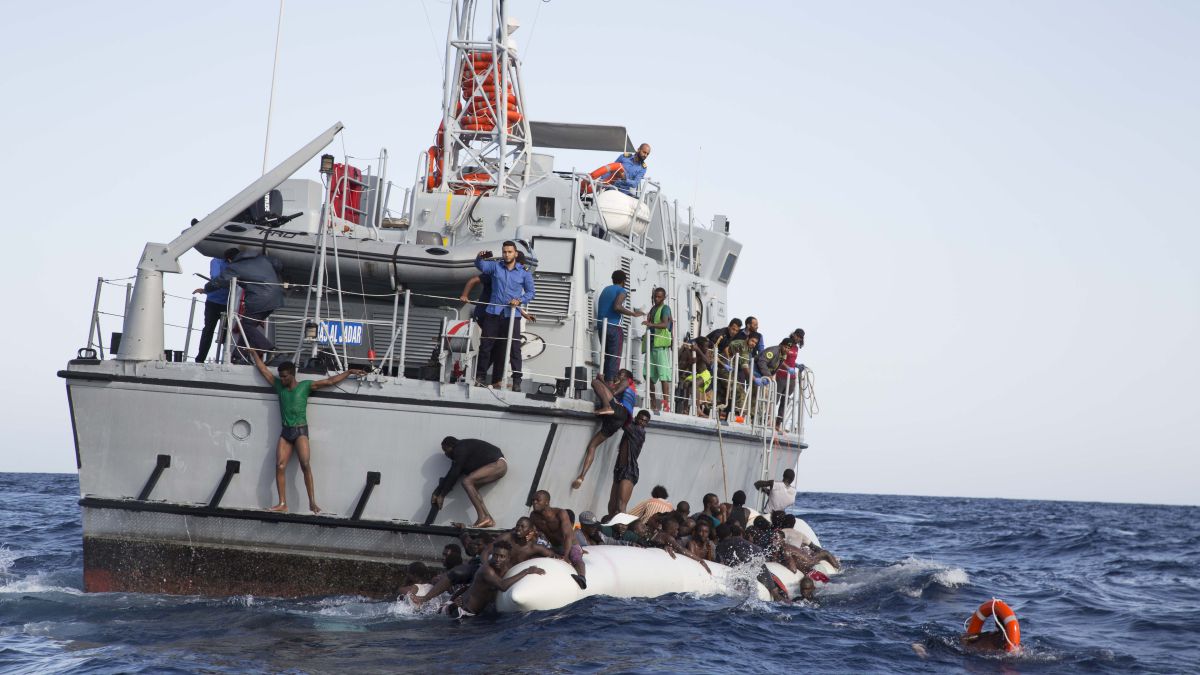 According to a new report published Friday, Italy would like Libya's maritime forces to take over migrant interception duties in a large sector of the western Mediterranean, despite strident claims from human rights groups that the Libyan Coast Guard returns maritime migrants to abusive conditions on shore.
Unlike European rescue NGOs, which carry migrants to Italian ports for processing and potential EU asylum, Libya's maritime forces always return intercepted or rescued maritime migrants back to Libyan shores. Immigration (including maritime migration) is politically unpopular in Italy: in a recent Ipsos MORI poll, 66 percent of Italian respondents said that they believe that there are too many immigrants in their country. Italian interior minister Marco Minniti has worked with Libyan authorities to attempt to reduce the flow, and as of August his approach appeared to be successful, with arrivals from Libya down 87 percent year-on-year.
As part of this effort, Italy has supported the Libyan coast guard with training assistance, equipment and four patrol vessels. Reuters reports that the Italian government plans a further investment of $50 million over the next three years to expand Libyan maritime security capabilities. The plan would require EU approval.
Rescue NGOs have questioned the right of Libyan authorities to intercept and forcibly return migrants, issue commands and fire warning shots in international waters. Libyan officials have insisted that it is a matter of sovereignty, and an Italian defense official told Reuters that "each nation has the right to declare its own search-and-rescue zone, and to carry out search-and-rescue operations." A Libyan coast guard spokesman told the outlet that the nation's "search and rescue region" extends from 90 to 200 miles from shore. Under international law, full sovereignty over surface waters ends at the 12 nm demarcation of a nation's territorial seas.
Allegations of complicity
On Tuesday, human rights NGO Amnesty International published allegations that European governments are "knowingly complicit in the torture and abuse" of refugees and migrants in Libyan detention centers. Amnesty asserted that Italian policies underwrite a system of exploitation in which the Libyan Coast Guard, detention officials and human smugglers conspire to retain and exploit migrants within Libya. The complaint mirrors the United Nations' recent assertion that EU support for the Libyan Coast Guard is "inhuman," as it results in an increase in the number of individuals subjected to "unimaginable horrors" in Libyan detention facilities.
The group asserted that by providing technical support for Libya's detention center agency – the Libyan Department for Combatting Illegal Migration – Italy is helping to perpetuate a well-documented pattern of abuse within the network of centers, including torture, forced labor, extortion and extrajudicial killings. About 15,000 individuals are detained in government-run camps at any given point in time, in addition to an unknown number in camps operated by militias, according to the UN-affiliated International Organization for Migration (IOM).
In addition, by helping the Libyan Coast Guard develop its capability to intercept maritime migrants, Italy has helped to fill this detention center network, Amnesty alleged. So far this year, the Libyan Coast Guard has returned about 20,000 migrants to Libyan shores, where they are transferred to these centers.