Libyan Patrol Boat Fires Warning Shots at Rescue Ship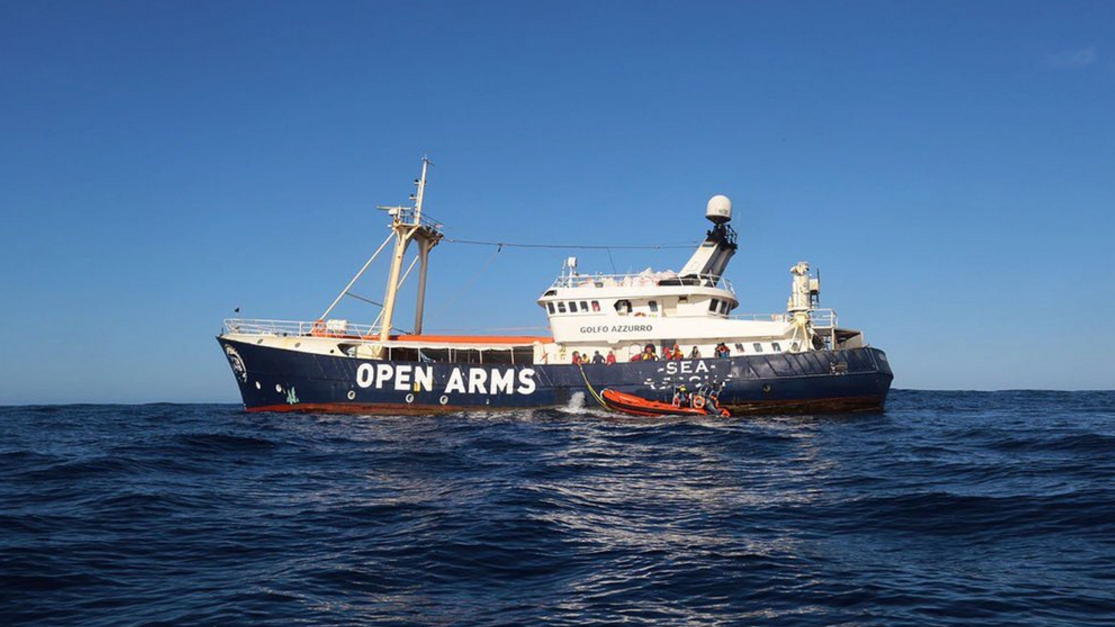 On Monday, Catalan maritime rescue NGO Proactiva Open Arms said that a Libyan patrol boat fired warning shots and threatened to shoot at the migrant rescue vessel Golfo Azzurro if it did not depart. A video of the interaction posted on social media (below) includes audible gunfire.
"Do not come back or we will shoot you," the Libyan vessel reportedly warned. "Next time you will be [the target], without any other notice."
Proactiva Open Arms asserted that the vessel was a patrol boat of the EU-financed and trained Libyan Coast Guard; it further claimed that the incident occurred in international waters.
Sucedió ayer 8:30am en aguas internacionales. Patrullera guardacostas Libios, formados y financiados #UE, amenaza y dispara #OpenArms pic.twitter.com/tYqeBDFclF

— PROACTIVA OPEN ARMS (@openarms_fund) August 8, 2017
A senior Libyan official asserted that his government wanted the NGOs to leave. "We are capable of conducting rescue work. Our presence cancels their presence," the military official told CNN. "We are fed up with these organizations. They increased the number of immigrants and empowered smugglers. Meanwhile, they criticize us for not respecting human rights." Human rights groups maintain that conditions in Libyan detention camps are inhumane, and that migrants routinely face extortion and abuse.
The NGO has had difficulties with Italian authorities in recent days as well; it reported that the Golfo Azzurro was denied entry to Sicilian ports for more than 48 hours. The Azzurro had three rescued Libyan nationals aboard.
"A week ago we landed 400 rescued and 18 corpses and now we can not take three people to Italy. It's incredible," said Proactiva's director, Oscar Camps, speaking to el Periodico.
The denial of entry occurred shortly after Proactiva Open Arms refused to sign a new Italian "code of conduct" for NGO rescue vessels, which forbids transshipment of migrants at sea and requires NGOs to allow police observers on board. Camps reportedly signed the code of conduct on Tuesday.
AIS tracking showed both vessels in the vicinity of Sicily as of Tuesday evening, both steaming ahead at a slow bell.