Italy Arrests Leading Migrant Trafficker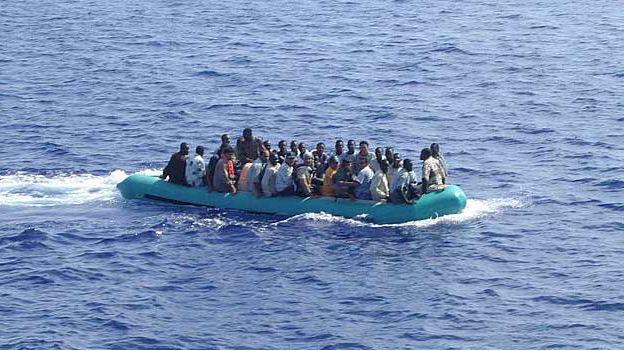 Italian authorities have captured an alleged human smuggling middleman, Medhane Yehdego Mered, a 35-year-old Eritrean national accused of helping as many as 13,000 migrants cross Sudan, Libya and the Mediterranean on their way to the EU.
Mered is said to be one of the four most important trafficking organization leaders in North Africa. Italian authorities have had previous success in identifying and detaining captains of smuggling boats, but have not been able to reach the top levels of the networks. They say that Mered's arrest represents a significant breakthrough: he is the first suspected trafficker to be arrested in and extradited from Africa.
"The suspect facing justice is a character without scruples and without any respect for human life; an individual who occupies a key role in the operational center of a criminal network that moves millions of euros," said Renato Cortese, director of the Central Operations Service of Italy's Polizia di Stato, speaking to a news conference in Palermo. "Even as we speak, the migrant arrivals are continuing. Even as we speak, this network of Mered is still operating its traffickers . . . But having detained a subject who surely had a role of protagonist, we are aware of having delivered a blow to this organization."
Britain's National Crime Agency, which participated in the effort to capture Mered, said that authorities had brought in "one of the world's most wanted people-smugglers." Analyst Tuesday Reitano of the Global Initiative Against Transnational Organized Crime was less sanguine, telling media that it was "unlikely he played such a strategic role in a Libyan network."
The charges against Mered extend from 2012 to the present, and may include wire fraud violations related to transfer of funds for smuggling operations. Prosecutors say that he routinely overloaded boats to increase his profit margins and extracted funds from migrants' families at each step along the journey before allowing refugees to continue on. Wiretap evidence also suggests that he bribed Libyan officials on at least one occasion to further his activities. His profits may have been high: Italian prosecutor Calogero Ferrara said that he may have earned as much as $800,000 per 600-person boat.
The Guardian reports that Mered specialized in Eritrean refugees, handling roughly four percent of the Eritrea-Libya-Mediterranean route. Mered was allegedly a middleman with contacts in Sudan and Libya who would provide means of passage in exchange for a cut of his take; he reportedly did not provide services himself.
Refugees have been fleeing Eritrea to Europe in large numbers for years, driven by what the UN Commission of Inquiry on Human Rights in Eritrea describes as an environment of systematic, government-organized abuse and enslavement in the East African nation. "We probably think there are 300,000 to 400,000 people who have been enslaved," said Mike Smith, the head of the commission, speaking to a news conference Wednesday. He added that the inquiry believes Eritrea has a shoot-to-kill policy at its borders for restricting outward migration.