Iranian Tankers Insured, Oil Exports Rise Quickly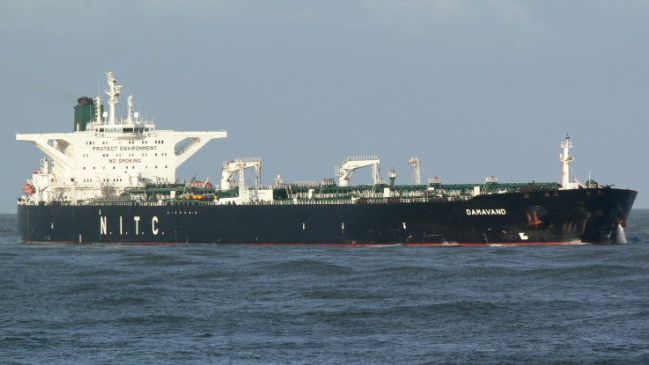 On Sunday, Iranian and Chinese officials signed an agreement for large-scale Chinese investments and trade commitments for the Iranian petroleum industry.
Among other measures, the agreement includes the renovation of Abadan Refinery; investments in as many as 70 petrochemical projects; development of the second phase of the North Azadegan and Yadavaran oil fields; and a Chinese commitment to purchase a significant share of Iran's oil exports.
Since the lifting of sanctions in January, China has been Iran's largest customer for oil, with imports of 800,000 barrels a day of crude. Iran has been increasing its production faster than analysts predicted: its exports for April rose to two million barrels a day, the IEA says, up 600,000 barrels from March.
The exports may be set to accelerate. The first Iranian tanker to call in Europe is set to arrive in June, the first in four years, and the managing director of the National Iranian Tanker Company (NITC), Ali-Akbar Safaei, said that all insurance problems affecting Iranian tanker operations have been solved. Iran's vessels had had trouble securing reinsurance due to risk pooling involving an American entity; U.S.-domiciled companies still face restrictions on transactions with Iran. While Safaei did not give specifics about the solution his organization had found, he said that with this final obstacle cleared, NITC tankers can now call at any port in the world.
The International Group of P&I Clubs has purchased "fall-back" cover, which is intended to fill in for reinsurance shortfalls from the inability of U.S. reinsurers to make payments on its Group GXL and Hydra reinsurance programs for Iran-related transactions. It warns that the fall-back cover is limited, and is not a long-term solution; it has been working with the Obama administration to secure a normalization of insurance arrangements for Iran, but as of its latest update May 4, the Group says that the agency tasked with sanctions enforcement "has not undertaken under the JCPOA to lift the primary U.S. sanctions."