Iranian Navy Reiterates Plans for a Base in Antarctica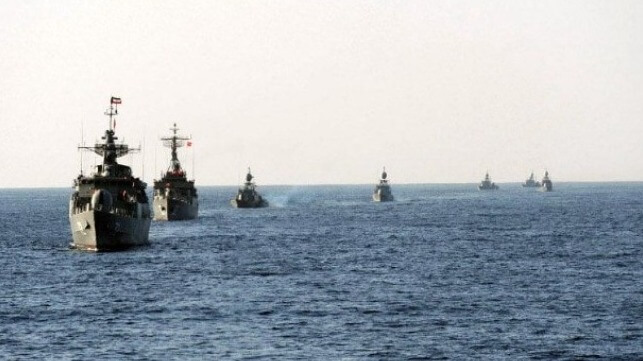 Iran has reiterated its desire to have access to the Earth's South Pole. Speaking on Thursday during the commemoration of the Sacred Defense Week (observed in remembrance of the 1980-1988 Iran-Iraq war), Iranian Navy Commander Rear Admiral Shahram Irani said that the country is planning to build a research base in the Antarctica.
This is the second time the top naval leader has spoken publicly on Iranian plans for Antarctica. In May, Irani had said the navy was planning an expedition to the region.
"Our future plan is to proudly raise the Iranian flag in the South Pole and undertake collaborative military and scientific efforts in the region. With the navy as a strategic force, this potential exists within us," commented Irani.
Irani also praised Iran's two-ship 86th Fleet, which in May completed a circumnavigation voyage dubbed the "360-Degree Mission Around the World." According to Irani, the mission re-asserted Iran's global maritime presence, a sign that the country can break through the hegemony of world powers.
This could have been in reference to the transit challenges that the fleet faced when passing some regions. The two warships involved in the mission, IRIS Dena and IRIS Makran, are under sanctions by the U.S government. For this reason, the warships found it difficult to transit through the Panama Canal and instead diverted south over 4,000 nautical miles to take the Strait of Magellan.
The Iranian government has previously argued that it has "straight line" sea access to Antarctica, and establishing a base in the region would be vital for its future oceanographic research endeavors.