Iranian Drone Passes Close to American Aircraft Carrier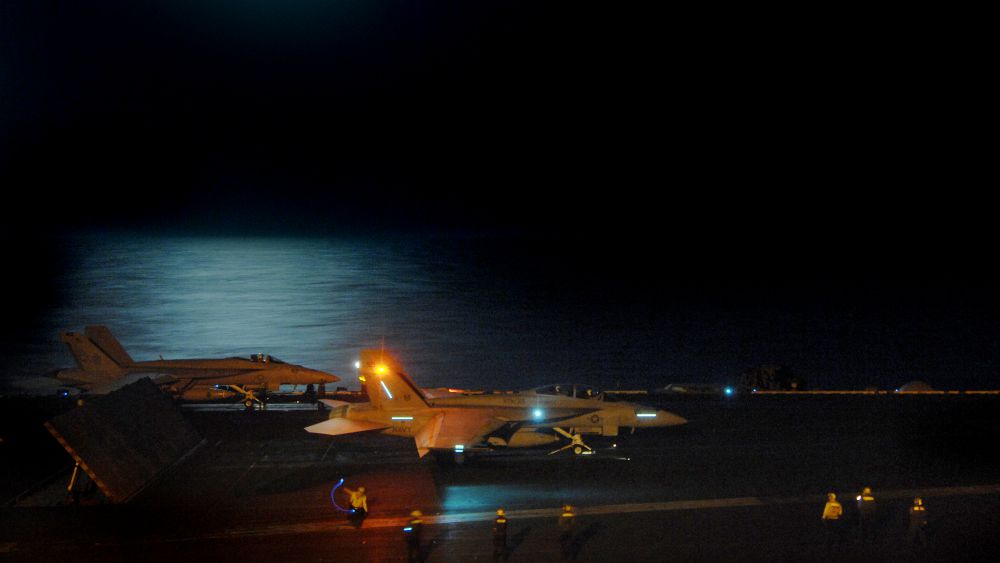 On Sunday night, an Iranian QOM-1 drone made multiple passes near the American carrier USS Nimitz, according to U.S. Navy sources. The drone's operators allegedly did not respond to radio calls and flew past without turning on their aircraft's navigation lights.
In a statement, Navy spokesman Lt. Ian McConnaughey criticized the drone's pilots for creating a hazardous situation. "The failure of the Iranian UAV to utilize standard, internationally-mandated navigation lights during a nighttime approach of a U.S. aircraft carrier engaged in flight operations created a dangerous situation with the potential for collision, and is not in keeping with international maritime customs and laws," he said.
The QOM-1 – known as the Sadegh-1 in Iran – is the same type of drone that came close to an American F/A-18E Super Hornet last week. The model is designed to carry two modified MANPADs (man-portable surface-to-air missile launchers), but as in the previous encounter, the drone used in Sunday night's close approach was unarmed.
Its reappearance marks the 14th "unsafe and unprofessional" approach by an Iranian military craft so far this year, according to the Navy. But until recently, these hazardous close quarters situations involved aggressive movements by Iranian small attack craft – including instances in which the U.S. Navy said that it was forced to fire warning shots. McConnaughey warned that "each instance [of an unsafe close approach] creates an unnecessary risk of escalation."
U.S. forces and Iranian drones have interacted several times in the battle against ISIS in Syria. An American F-15E Strike Eagle destroyed an armed Shahed-129 over al-Tanf, Syria in late June after it approached U.S. coalition forces with "hostile intent." An American plane shot down another Iranian-built Shahed-129 on June 8.