Inpex Ships First LNG Cargo from Ichthys Project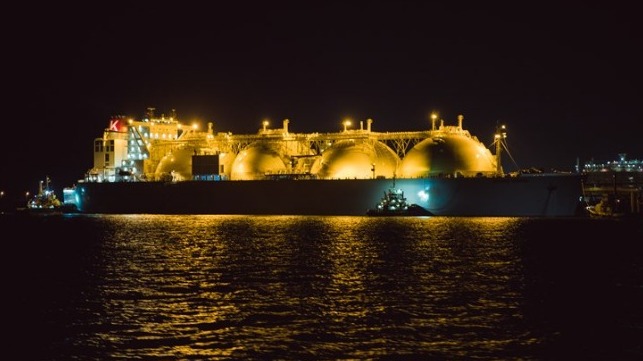 The first shipment of LNG has departed from the Ichthys LNG Project in Australia.
The shipment left its onshore two-train gas liquefaction plant in Darwin, Northern Territory, and is destined for the Inpex-operated Naoetsu LNG terminal in Niigata Prefecture in Japan.
Ichthys is scheduled to gradually increase its production volume of LNG to approximately 8.9 million tons of LNG per year when it reaches its production plateau – this is equivalent to more than 10 percent of Japan's annual LNG import volume. Approximately 70 percent of the LNG produced by Ichthys LNG is scheduled to be supplied to Japanese customers.
The departure of the LNG cargo follows the Project's shipment of field condensate (ultra-light crude oil), which commenced on October 1, 2018. The Project is scheduled to commence the shipment of LPG later this year.
The Inpex-operated Ichthys LNG Project is expected to be in operation for 40 years. Located about 220 kilometers (140 miles) offshore Western Australia, it represents the largest discovery of hydrocarbon liquids in Australia in 40 years. The $40 billion project will produce approximately 8.9 million tons of LNG and approximately 1.65 million tons of LPG per year, along with approximately 100,000 barrels of condensate per day at peak.
The produced gas is gathered within the Central Processing Facility, Ichthys Explorer, where it is separated into gases and liquids. Thereafter, the liquids are piped to the nearby FPSO Ichthys Venturer while the gases is transported via the 890-kilometer long gas export pipeline to the onshore gas liquefaction plant at Darwin.
The Ichthys LNG Project is a partnership between Inpex (operator, participating interest: 62.245 percent), Total (participating interest: 30 percent) and the Australian subsidiaries of CPC Corporation, Taiwan (participating interest: 2.625 percent), Tokyo Gas (participating interest: 1.575 percent), Osaka Gas (participating interest: 1.2 percent), Kansai Electric Power (participating interest: 1.2 percent), JERA (participating interest: 0.735 percent) and Toho Gas (participating interest: 0.42 percent).