Indonesia and Japan Unite Through Maritime Forum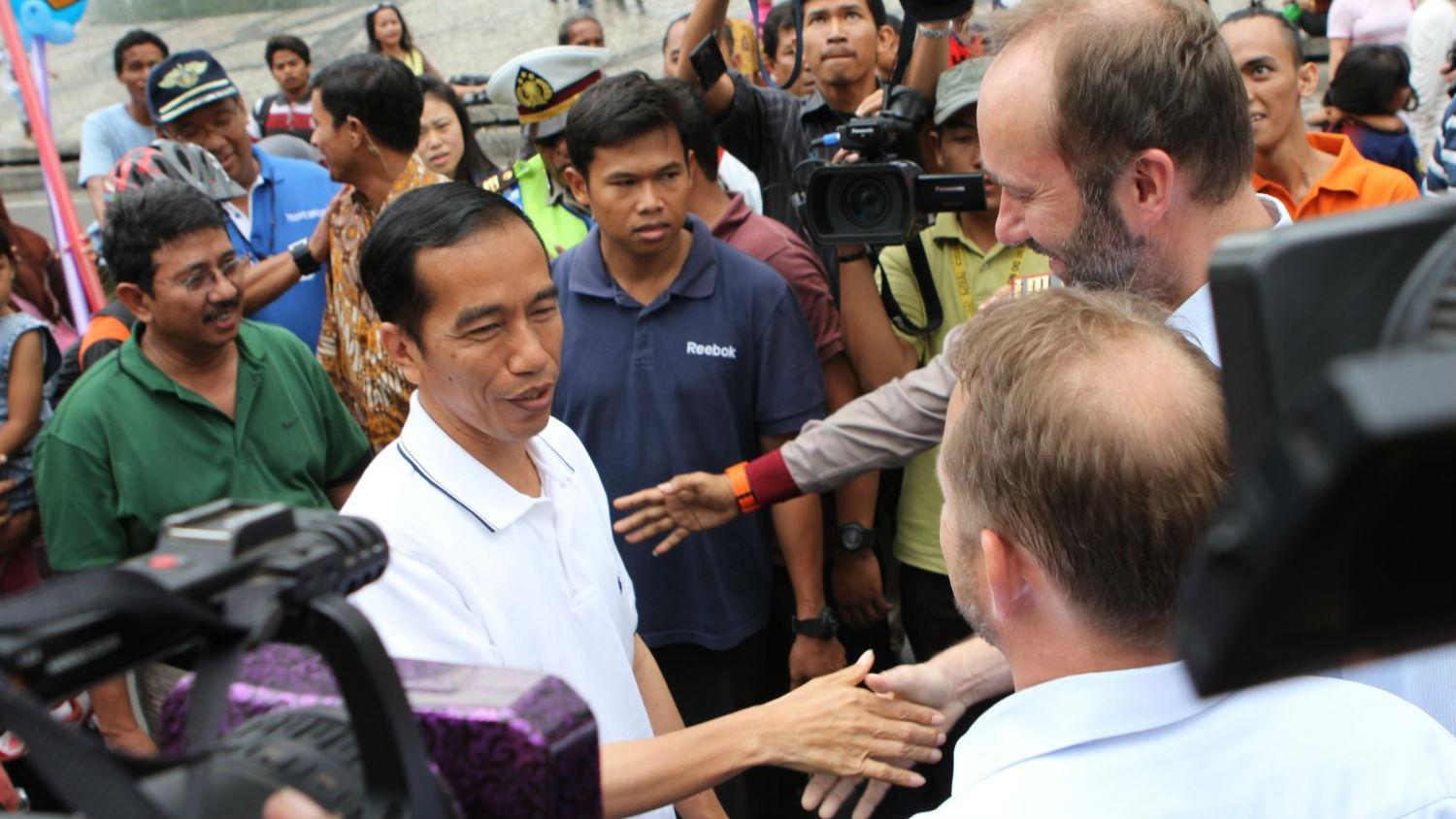 Indonesian President Joko Widodo and Prime Minister Shinzo Abe agreed on Monday to collaborate in a high-level bilateral "maritime forum" to strengthen cooperation in ensuring sea security and to further Japanese assistance in the building of Indonesia's port infrastructure and coast guard facilities.
Widodo, who is visiting Japan for the first time since becoming president in October 2014, met with Abe in a summit in Tokyo to sign a defense memorandum that included an agreement for bilateral cooperation in peacekeeping efforts and the development of defense equipment. During a news conference after the meeting, Abe stated that he and Widodo will work to maintain an "open and stable" maritime environment by keeping in constant communication and participating in high-level talks between the two countries.
Before the Tokyo summit, Widodo told The Yomiuri Shimbun in an interview that he would like to discuss with Abe strategies on how to make 24 seaports and deep-sea ports in Java, Sumatera, Kalimantan and Papua. He also stated that he hoped they could discuss "the fisheries industry, such as cold-storage factories," which he noted were currently paramount to Indonesia.
The maritime forum comes on the tail of Indonesia's ongoing efforts to act as a focal point between the Pacific and Indian oceans as part of Widodo's maritime axis doctrine, which aims to develop Indonesia's maritime infrastructure, shipping industry and tourism and to build deepwater ports and logistical networks. Widodo's doctrine also seeks to decrease or remove entirely causes of conflict at sea, indirectly referencing China's efforts to claim most of the South China Sea.
The President and Prime Minister also called on China and ASEAN in an effort to promote peace and stability, urging them to expedite consultations on a code of conduct that would reduce territorial and maritime conflict in the South China Sea.