Hyundai's Hanjin Bid Beaten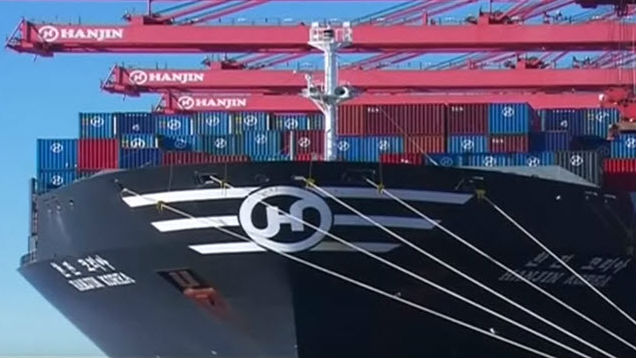 South Korea's Korea Line Corp was picked as the preferred bidder to buy troubled shipping company Hanjin Shipping Asia-U.S. operations, beating Hyundai Merchant Marine, a spokesman for a Seoul court overseeing Hanjin Shipping's receivership said on Monday.
The spokesman said Korea Line offered higher prices than Hyundai Merchant Marine, but did not disclose the value of the potential deal.
Korea Line is affiliated with SM Group which has a business portfolio that ranges from construction to chemicals.
The U.S.-Asia route, its related workforce and seven overseas operations up for sale could fetch up to 100 billion won ($85 million), according to news agency Yonhap.
Hanjin Shipping, the first major shipping line to bear the brunt of a global overcapacity and low freight rates, has put up for sale its U.S. to Asia routes, including manpower systems and five container ships.
The company owns a 54 percent stake in Total Terminals International, which operates two facilities in Long Beach and Seattle and handles around 30 percent of U.S. West Coast cargo.
Hanjin Shipping's container ship fleet has been reduced dramatically with most of its chartered vessels now returned to owners. Of its 14 remaining ships, all but three are stranded or have been seized.
Hanjin once operated 97 container ships, including 61 chartered vessels.
Sale of the company's assets is expected to be completed this month.