Hydrogen-Powered Truck Begins Work at LA-Long Beach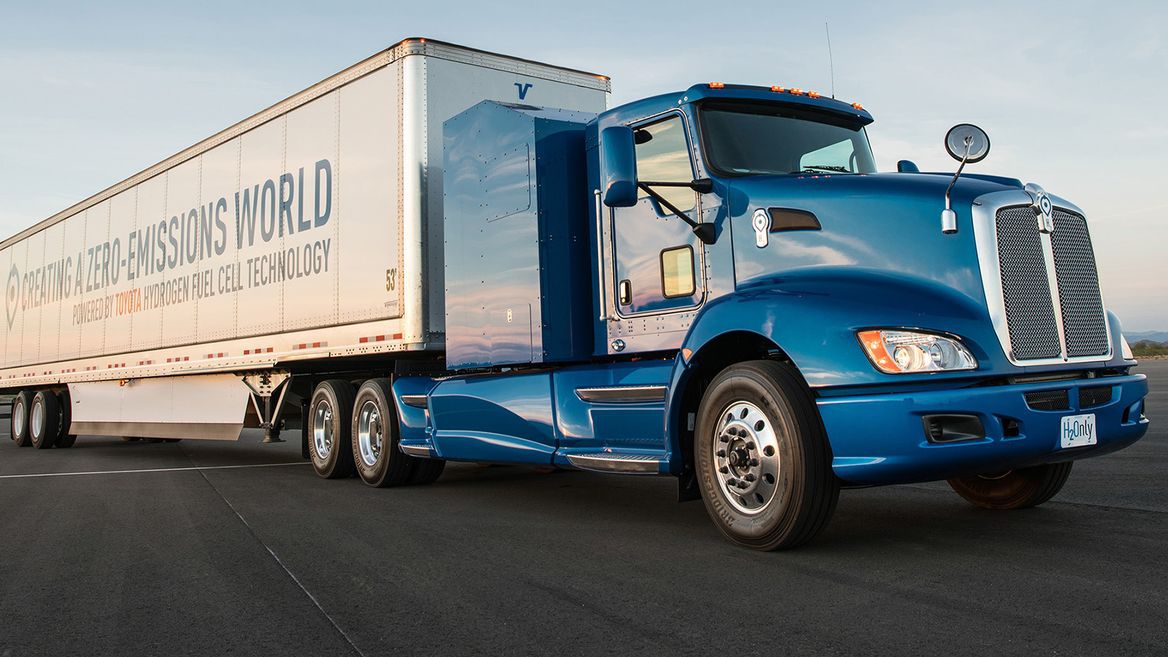 Toyota has begun a pilot project to run a hydrogen-fueled semi truck on short haul routes between terminals and warehouses at the ports of Los Angeles and Long Beach. With its first testing miles completed, it is set to begin work in late October. The deployment – dubbed "Project Portal" – is intended to test the effects of frequent duty cycles on the carmaker's Mirai fuel cell system, a lead-up to long-haul route deployment. If successful, it may also help the ports move closer towards their vision for zero-emissions shoreside operations.
"By bringing this heavy duty, zero emission hydrogen fuel cell proof of concept truck to the Port, Toyota has planted a flag that we hope many others will follow," said Mary D. Nichols, chair of the California Air Resources Board (CARB), in a statement earlier this year. "CARB will be following the progress of this feasibility study with interest, as we look to develop the best mix of regulations and incentives to rapidly expand the market for the cleanest, most efficient big trucks to meet the need for dramatic change in the freight sector."
The modified Kenworth is quiet and quick. According to Toyota, it generates 670 horsepower and 1325 pound feet of torque from two Mirai fuel cell stacks. Its GVW is 80,000 lbs., and its estimated driving range is more than 200 miles per fill under normal drayage operation. Toyota's competitors are right behind, too: California-based Tesla plans to unveil an all-electric truck in November.
The neighboring ports of Los Angeles and Long Beach, America's busiest container facilities, have ambitious goals for reducing emissions. Their joint Clean Air Action Plan calls for a zero-emissions drayage fleet by 2035 and zero-emissions terminal equipment by 2030. The goals would require the deployment of 100,000 zero-emissions vehicles over the next 15 years, and the total cost would be in the range of $14 billion, according to an estimate prepared for the ports. The Port of Los Angeles and terminal operator Pasha are already trialling electric forklifts, yard tractors and drayage equipment that could be used to fulfill the requirements.