Huntington Ingalls Sells Avondale Shipyard Site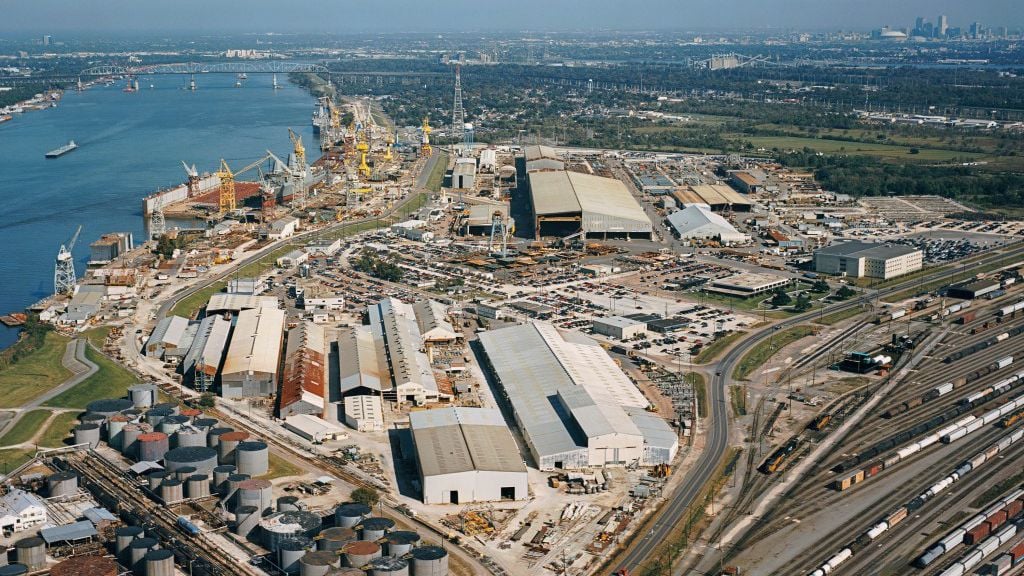 Huntington Ingalls Industries CFO Chris Kastner announced in a conference call yesterday that the shipbuilder has found a buyer for its disused Avondale yard near New Orleans.
Kastner said that HII has signed a purchase and sale agreement, but the deal won't close until the buyer's due diligence is complete. He did not identify the prospective purchaser of the 265-acre site or the terms of the agreement. Avondale has been on the market since 2015, and HII had dropped the asking price from $125 million to $95 million prior to the sale.
Previous interested parties had included midstream firm Kinder Morgan, which operates a tanker fleet, and the Port of New Orleans, which had studied whether it might be possible to convert a portion of the site into a breakbulk terminal and logistics park. Port director Brandy Christian told New Orleans outlet CityBusiness in January that "we're in the process of assessing or trying to find potential partners to make that happen." However, a spokeswoman for Port of New Orleans said that her organization is not the buyer, adding that the port is pleased at news of the sale.
Avondale was once owned by Northrop Grumman, but the defense contractor decided to close it as part of a consolidation process in 2010. Shortly thereafter, Northrop spun off its shipbuilding holdings as Huntington Ingalls Industries. Avondale completed its final vessel in 2014, the San Antonio-class amphib USS Somerset, and it closed its doors. HII consolidated its Gulf shipbuilding operations at its Pascagoula, Mississippi complex.
Over its 77-year history, Avondale completed over 2,400 vessels and offshore modules of various types, from warships to icebreakers to container ships. Among other noteworthy projects, it built several of the well-known "LASH" barge carriers; a prison barge for New York City; the Coast Guard medium icebreaker Healy; and a wide variety of warships and naval auxiliaries. In its heyday, it was the largest employer in Louisiana, with a total of 26,000 workers.