Human Rights App Wins Innovation Award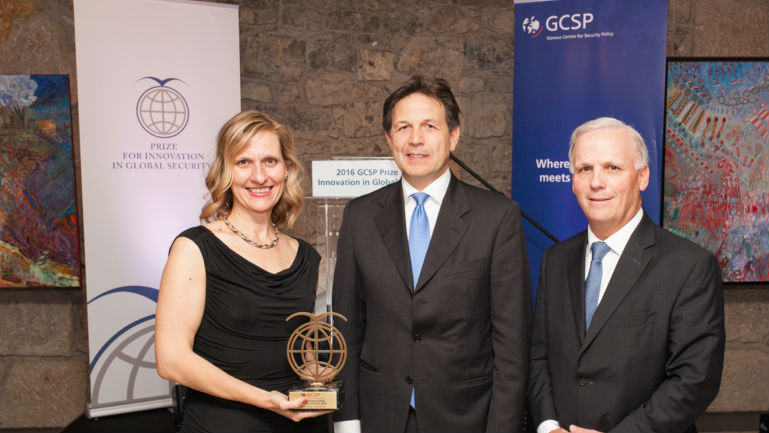 The eyeWitness to Atrocities app has won the Geneva Centre for Security Policy Prize for Innovation in Global Security. The app makes it possible for people who witness crimes and human rights abuse at sea, or anywhere, to capture evidence.
Developed by the International Bar Association, the app, through its unique capabilities, enables Android smartphones and tablets to be used to document crimes – such as murder, armed robbery, human trafficking, piracy and drug smuggling – in a way that is admissible as evidence in a court of law. It automatically records and stores metadata showing where and when the photos/videos were recorded and that they have not been edited or altered in any way, because the app includes a traceable chain of custody, courtesy of eyeWitness Project partner LexisNexis.
eyeWitness to Atrocities seeks to bring to justice individuals who commit atrocity crimes by providing human rights defenders, journalists and ordinary citizens with a mobile app to capture much-needed verifiable video and photographs of these abuses. eyeWitness then becomes an ongoing advocate for the footage to promote accountability for those who commit the worst international crimes.
Protection for users, victims and bystanders is a key priority. The app user can remain anonymous, by using an alias as a username. eyeWitness does not automatically record any identifying information about the user.
The technology supports use of the app at sea, as it's designed to capture photos, videos, audio and the metadata needed to authenticate this media in isolated environments lacking in infrastructure. In particular, the geolocation information is collected from satellite data.
The prize was presented to eyeWitness Project Director Wendy Betts during a ceremony held in Geneva, Switzerland earlier this month. Betts was accompanied to the event by the app's innovator, Dr Mark Ellis, Executive Director of the International Bar Association.
The eyeWitness project and its Android app were selected out of 144 candidates on the basis of the project's creativity and originality, in the pursuit of preserving human dignity, security, justice and peace. Submissions from organizations, academics, entrepreneurs and others were received from more than fifty countries on six continents.
More information about the app is available from Human Rights at Sea here.