Hull Casualty Frequency is Stabilizing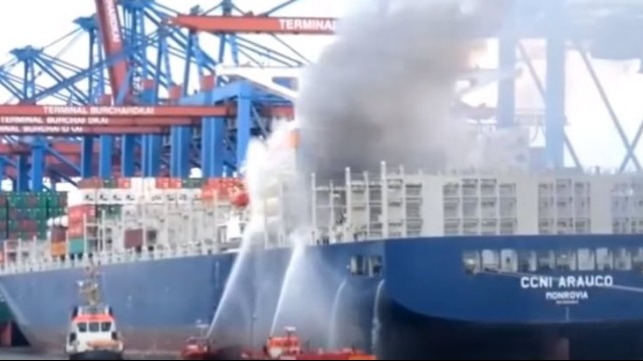 Hull casualty frequency is stabilizing, according to the International Union of Marine Insurance (IUMI).
The past three years has seen the frequency of total losses within the global fleet stabilize at 0.13 percent by number (0.05 percent by tonnage). This is largely attributable to an improved safety climate, improvements in naval architecture and marine engineering and more effective regulation. Total losses involving vessels younger than 15 years were significantly less during the 2013-17 period than the years 2008-2012.
The frequency of serious casualties has increased since 2014 but appeared to be stable in 2016-17. Serious casualties are independent of the casualty's cost and include sinkings, groundings where hull damage has been reported, structural damage rendering the vessel unseaworthy, i.e. penetration of hull under the waterline, significant spillage of oil, severe fires causing damage, vessels towed into port, collisions where damage is reported, incident causing any significant delay.
Concerns within the hull insurance market remain, however: "All hull markets acknowledge the severe volatility inherent in a typical international hull portfolio," says Mark Edmondson, Chair of IUMI's Ocean Hull Committee. "The global premium base has been eroding year-on-year as a result of reduced asset values, reduced activity in some sectors, and reduced premium rates. Although the financial impact of major casualties was modest recently, increasing values of single risks bear the potential risk of new record losses, and attritional losses are a growing concern."
Alongside risks inherent in operating ever larger vessels, IUMI is concerned about advances in the digital applications involved with naval architecture and the operation of vessels – particularly crew training and their ability to manage cutting edge technology and large amounts of data. IUMI is seeing evidence that the frequency of collisions is increasing, possibly resulting from the introduction of modern technology.
IUMI's opinions of the marine insurance market were given at the association's Spring Conference in Hamburg March 18-19, 2018.