Houston: Streets Turned Into Rivers
Streets have turned into rivers in Houston, Texas, and over 1,000 people have been rescued, as emergency service crews race to pull people from cars and homes. At least two people have died.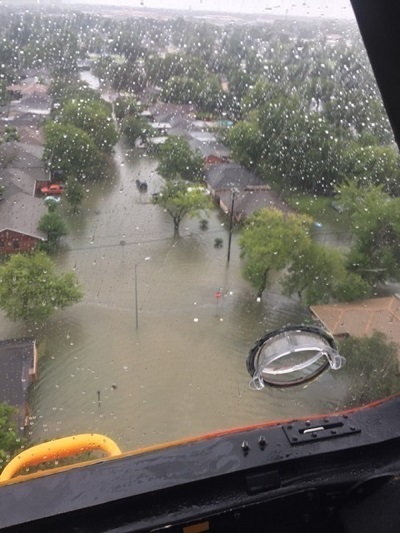 Up to 50 inches of rainfall is expected as a result of Harvey, which made landfall as a Category 4 hurricane on Friday night before weakening and moving inland. Over 25 inches has already fallen on Houston, and flooding is chest-deep in some places.
"This event is unprecedented, and all impacts are unknown and beyond anything experienced," the government's National Weather Service said on Twitter.
Several refineries have been closed and over 80 offshore oil and gas platforms evacuated. The Gulf of Mexico is home to about nearly half of the nation's refining capacity, so the closures could affect gasoline supplies.
Thousands of passengers on several Carnival cruise ships are unable to return to the Port of Galveston, Texas, which was closed as a result of the storm. Carnival Breeze is staying an extra day in Cozumel, Mexido. Carnival Freedom and Carnival Valor remain at sea after refueling and resupplying in New Orleans.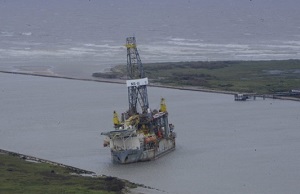 More than 300 requests for urban search and rescue have been received by the U.S. Coast Guard Sector Houston Command Center. The Coast Guard has been drawing assets in from neighboring districts to help with the devastation caused by Hurricane Harvey in Texas. On Saturday, Air Station Cape Cod deployed two MH-60 Jayhawk Helicopters and an HC-144 Ocean Sentry fixed wing aircraft, along with 18 crewmembers, to Aviation Training Center Mobile, Alabama, to assist with search and rescue operations.
President Donald Trump will visit Texas on Tuesday.