Helsinki Becomes Europe's Busiest Passenger Port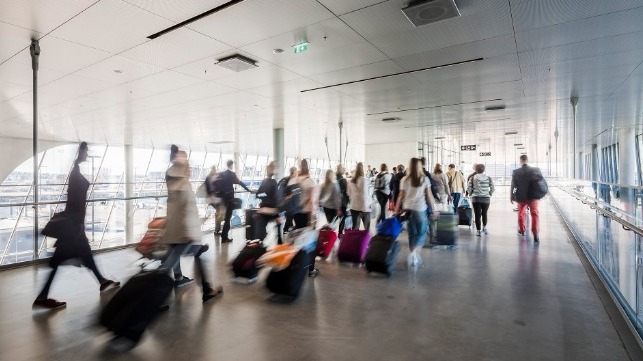 In 2017, Helsinki grew to become the busiest passenger port in Europe with 12.3 million passengers.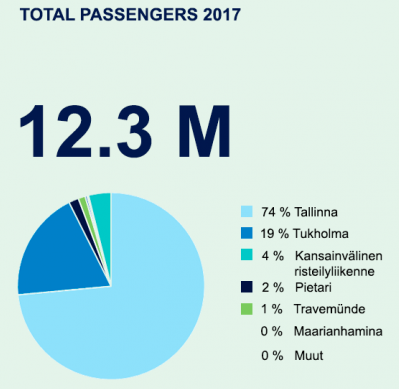 Passenger numbers continued to increase on the Helsinki-Tallinn route in particular, reflecting the development of Helsinki and Tallinn into "twin cities" with close economic and social ties. Liner traffic to Stockholm, St Petersburg and Travemünde remained stable, as it has for several years, while international cruise traffic increased significantly.
Passenger numbers grew by 2.4 percent in 2017. The number of liner traffic passengers alone grew by 1.8 percent, to 11.8 million. Nine million passengers (+3.2 percent) passed between Tallinn and Helsinki, while 2.3 million (-0.1 percent) passed between Stockholm and Helsinki. During the year, Helsinki also recorded 266 international cruise ship visits and 478,000 (+ 16.8 percent) cruise ship passengers, which was an all-time record.
"In recent years, shipping companies have introduced larger and faster ships for the Helsinki-Tallinn route, while also increasing their passenger capacities during peak seasons," says Kari Noroviita, Director in charge of passenger harbors. "The Port of Helsinki, meanwhile, has responded to demand by significantly increasing its capacity for fast scheduled traffic to Tallinn with the opening of the new West Terminal 2 and related area arrangements in February 2017."
The united economic area formed by Helsinki and Tallinn is based in part on flexible and frequent ferry traffic between the two cities. One of the latest trends in the area is the increasing popularity of Finland and the Baltic Sea among Asian tourists in particular.
The Port's impact on the Helsinki metropolitan area's tourist services, hotel and restaurant industries, transportation and retail trade is significant. Marine passengers bring over EUR 805 million ($980 million) to the Helsinki region annually, and the combined total revenue generated by operations related to the Port is approximately EUR 1.6 billion ($1.9 billion). Port-related operations provide jobs for approximately 15,000 employees.
The Port of Helsinki achieved record-breaking levels of cargo throughput in 2017, becoming the country's number one general port for international freight traffic. The total tonnage of international freight traffic handled was 14 million tons (+14.3 percent). Total throughput was 14.3 million tons, (+14.2 percent), of which imports accounted for 7.3 million tons (+13.2 percent) and exports 6.9 million tons (+14.6 percent). The volume of freight transported in large-sized unit loads was 11.89 million tons (+12.5 percent). Of this, container traffic accounted for 491,000 TEU (+8.8 percent) and rubber-wheel traffic accounted for 587,000 units (+11.1 percent).