Harren & Partner Acquires SAL Heavy Lift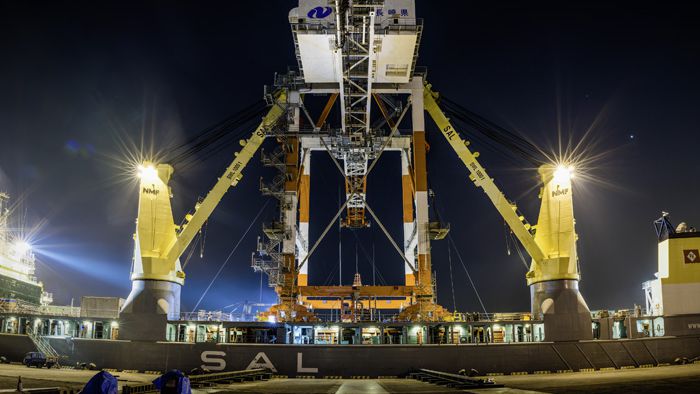 On Thursday, Bremen-based ship management firm Harren & Partner finalized a deal to acquire SAL Heavy Lift from Japanese shipping firm "K" Line. Harren & Partner is the owner of Combi Lift, a competing heavy lift operator, and the acquisition will give it a total of 26 vessels in this market segment.
SAL Heavy Lift was founded in 1980 near Hamburg, and it has been part of the "K" Line Group since 2011. It has access to a fleet of 15 heavy lift ships. "SAL is an eminently respectable company with experienced employees and long-term customer relationships," says Dr. Martin Harren, Managing Director of Harren & Partner. "In becoming the new dominant player in the super heavy lift market, we believe this will add strength to SAL and bring with it some much needed pricing discipline."
SAL will take over management of Combi Lift's CL 900 multipurpose ships, giving it the largest super heavy lift fleet in the world, with twelve vessels of 900 tonnes crane capacity or more. It will also assume management of the Combi Dock I and Combi Dock III, Combi Lift's unique combination crane / semisub / ro/ro vessels.
Peter Harren, Founder and Managing Director of Harren & Partner, said that he intends a "light-touch integration" that will preserve SAL as a separate brand. "There won't be any changes for SAL's clients. Also, the fleet of 15 heavy lift vessels will remain with SAL," he said.
Heiko Felderhoff, CEO of Combi Lift, said that the arrangement would let his division focus on big projects, like the Gazprom Amur gas processing plant, as well as sophisticated offshore, decommissioning and salvage work. "SAL and Combi Lift will complement each other in their abilities and share their know-how and expertise," he said.