Hapag-Lloyd to Retrofit Scrubbers on Ten Vessels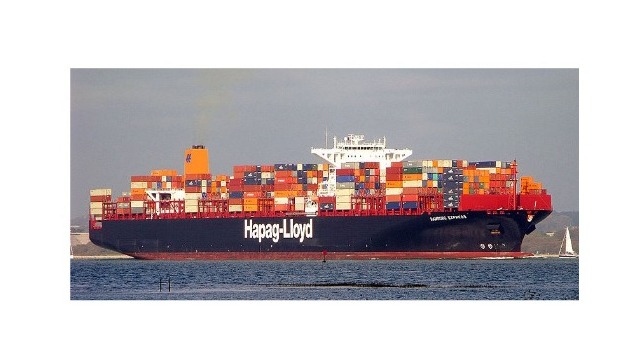 Hapag-Lloyd has ordered 10 hybrid-ready scrubbers to be installed on 10 of its Hamburg class, 13,000 TEU vessels during 2019 and 2020.
The retrofits will start in March 2019 with the first installed on the Hamburg Express at Qingdao Beihai shipyard in China. Hapag-Lloyd is estimating all of the installations to be finished before the end of 2020.
The decision was made as a part of Hapag-Lloyd's response to the IMO's upcoming low sulfur regulation taking effect on January 1, 2020.
"Using compliant low sulfur fuels is the key solution for Hapag-Lloyd. However, we want to make sure we test and make use of all relevant solutions," said Anthony Firmin, COO of Hapag-Lloyd.
Hapag-Lloyd also has 17 new vessels in its fleet, which can be converted to use LNG. The company will retrofit one vessel of 15,000 TEU during 2019 – and will then test whether LNG is a suitable alternative to low sulfur fuel.
In October, Hapag-Lloyd joined a number of other leading container shipping companies by announcing how it will recover the costs of low sulfur fuel once the IMO regulations enter into force in 2020. The company said that the use of low-sulfur fuel is the most environmentally friendly solution in the short term. However, the move to low sulfur fuel is expected to cost the shipping industry up to $60 billion, and the company says: On the assumption that the spread between high-sulfur fuel oil and low-sulfur fuel oil will be $250 per ton by 2020, Hapag-Lloyd estimates its additional costs will be around $1 billion in the first years. It has therefore developed a Marine Fuel Recovery (MFR) mechanism which will be gradually implemented from January 1, 2019 and replace all existing fuel-related charges.