Grounded Container Feeder Breaks in Two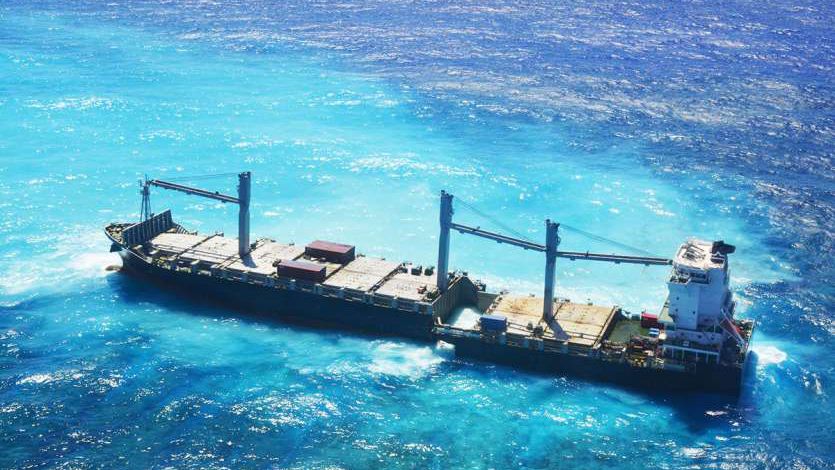 [Brief] The grounded container feeder Kea Trader has broken up on Durand Reef in New Caledonia, 120 days after she went aground. High waves battered her hull over the weekend, gradually leading to cracking, then to larger breaches. Nine salvors were on board preparing for a refloat attempt, and they were evacuated by helicopter before she broke in two, said Capt. Amaury Bullier of the Forces Armées de la Nouvelle-Calédonie. A commercial helicopter chartered by Ardent was already on scene and was able to carry out the helivac.
Thierry Lataste, High Commissioner of the Republic of New Caledonia, said in a statement in October that the Trader must be removed, regardless of her final destination. The Trader's owners still intend to comply, and a new assessment of the wreck's condition is under way.
Residual amounts of fuel oil have been released from the vessel's tanks into the water, and at least two containers have gone over the side. 102 of the 700 containers originally on board are still in her holds.
On October 10, salvors with Ardent Global took advantage of a weather window to try a refloat attempt.The firm deployed the ocean tugs Posh Commander and Lanpan 34 to pull the Trader off the reef, but the effort was not successful. The vessel rotated 50 degrees to starboard, but she did not have sufficient buoyancy to float off the site.