Grounded Bulker Spills Fuel Oil on Reef in Solomon Islands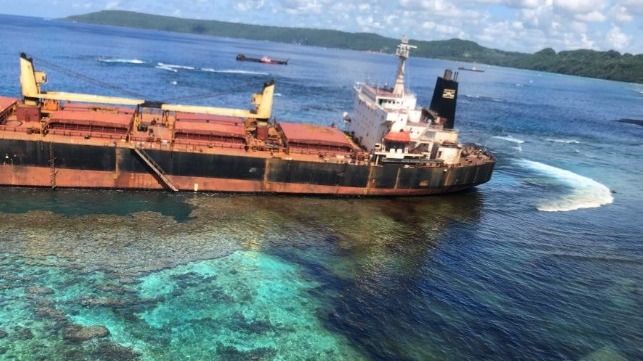 The grounded bulker Solomon Trader has spilled an estimated 60 tonnes of fuel oil onto a sensitive reef on Rennell Island, the southernmost island in the Solomons. She has an estimated 600 tonnes remaining on board, raising the possibility of additional pollution before salvage efforts are completed.
Rennell is located about 100 nm due south of Guadalcanal, and its eastern half is a protected UNESCO World Heritage Site. The Trader went aground in foul weather while she was operating near her port of loading, a bauxite mine on Rennell's Lavangu Bay. The mine operator and the government of the Solomon Islands have come under fire from environmental groups for the bauxite operation's alleged role in the casualty.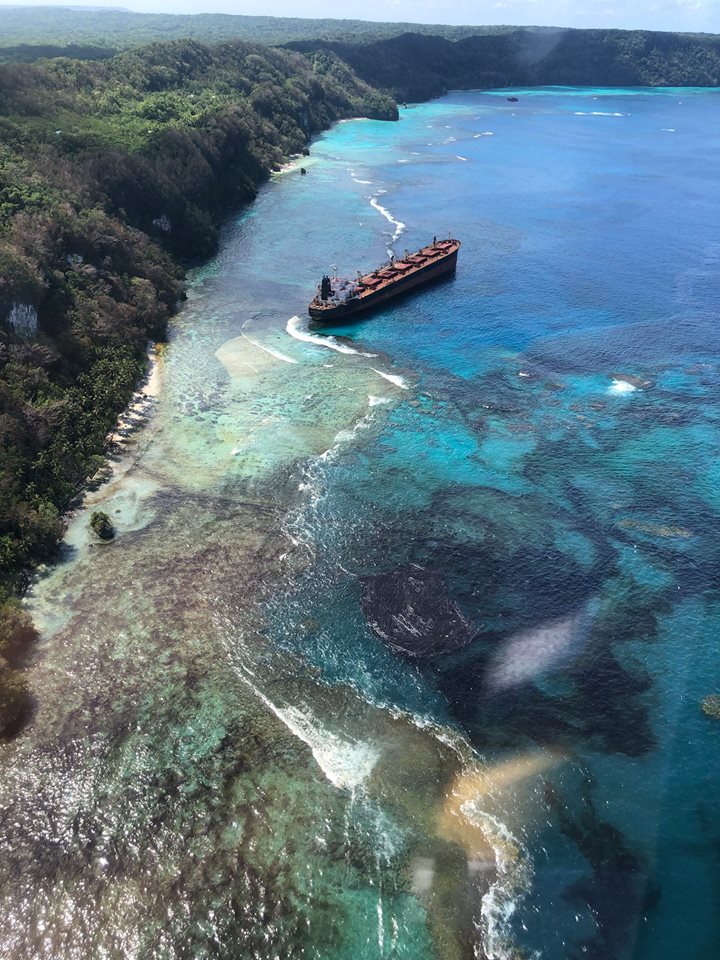 In a statement to ABC, mine operator Bintan said that it was assisting the response operation, but it emphasized that it was only the Trader's charterer. "As a charterer only, we have done what we could to coordinate and assist the shipowner and their engaged professional salvage," CEO Fred Tang said.
Australia's government is assisting the response effort, and it has expressed its concern at the extent of the damage. "The impact of this oil spill will have a devastating effect on the surrounding environment, including potentially on a protected UNESCO World Heritage Site, as well as the livelihood of the people of Rennell," said High Commissioner Rod Brazier at a press briefing. "We are very concerned about the circumstances that have led to this disaster. Our friends in the Pacific, including the Solomon Islands Government, do not tolerate reckless behaviour by companies."
The Trader went aground on Rennell Island on February 5, during the passage of Tropical Cyclone Oma. The storm made a slow two-week transit through the Solomon Islands, and its winds and rough seas are believed to have been a contributing factor in the grounding. Continued foul weather delayed the damage assessment and response effort for weeks.