Gas Fumes Killed Five Passengers After Whale Strike Capsized Boat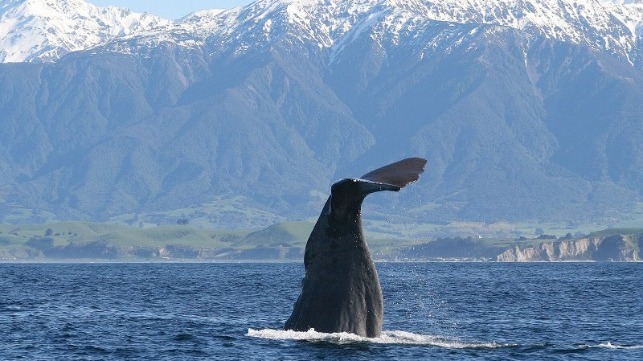 New Zealand's Transport Accident Investigation Commission (TAIC) has determined that fuel fumes caused the deaths of five passengers after their excursion boat struck a whale and capsized last year.
At about 0800 hours on September 10, 2022, the sightseeing boat i-Catcher departed South Bay, Kaik?ura and got under way for a bird-watching trip, under charter to the Nature Photography Society of New Zealand. 10 passengers were on board, along with the skipper. At 1005 hours, as it was off the coast of Goose Bay, it made contact with a whale and capsized.
Two of the passengers were thrown from the vessel, and the skipper and two others swam out immediately. Six surfaced in an air pocket underneath the boat; one of them, sensing that "the air did not feel good," decided not to stay and swam out after instructing the others to do the same.
The five passengers who remained in the air pocket under the boat succumbed to gasoline fumes and did not survive.
i-Catcher was powered by two Yamaha gasoline outboards and had an internal fuel tank. The tank and its hoses were pressure-tested after the accident, and the test revealed a leak at the base of the primary vent hose. Part of the sealant around the base had failed, leaving a hole. TAIC found that the vessel's fuel system almost certainly allowed fuel to leak into the air pocket of the upturned hull and likely reduced the survivability of the accident.
Maritime NZ also launched its own investigation and decided not to bring any charges in connection with the case.
TAIC issued several recommendations, including a directive to Maritime NZ to ensure proper inspection of fishing boats' fuel systems. Maritime NZ is already implementing some of the recommendations, including working with recognized maritime surveyors to ensure they are looking for the right issues when surveying vessels. It will also look into on-the-water safety measures that skippers and crew can take to help passengers in a distress situation.