First U.K. LNG Bunkering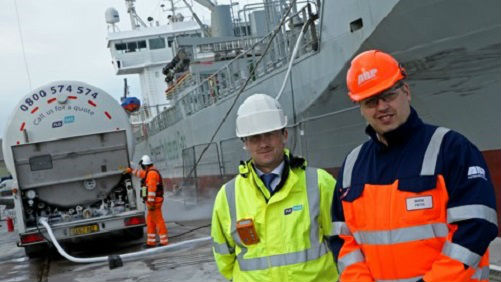 Flogas Britain has partnered with Associated British Ports (ABP) to bunker a ship with LNG for the first time ever in the U.K.

The project, which mirrors similar successful schemes in other European countries, saw a 110-meter (361-foot) carrier Ireland, operated by Norwegian shipping firm KGJ Cement, refueled with LNG at the Port of Immingham on Wednesday August 16.

Although only a limited number of ships currently bunker with LNG, demand is expected to grow rapidly as environmental regulations increasingly prohibit the use of polluting heavy fuel oils.

As the LNG marine market grows, Flogas anticipates further investment in storage and bunkering facilities at ABP ports. Both Flogas and ABP see potential to replace thousands of tons of heavy fuel oil each year with LNG.
Earlier this month, the LNG bunker vessel Cardissa has arrived in the Port of Rotterdam enabling Shell to supply clients throughout Europe with LNG from the Gas Access to Europe (GATE) terminal in Rotterdam. In June, Cardissa was Singapore LNG Corporation's first small scale LNG reload at its terminal on Jurong Island, Singapore.