Finland Probes Ship Full of Patriot Missiles & Explosives Bound for Shanghai
Finnish police launched a probe on a ship bound for Shanghai, China, after they discovered 69 surface-to-air Patriot missiles, explosive materials, and propelling charges illegally aboard.
The British-registered ship in question, Thor Liberty, underwent a customs search at the port of Kotka (around 120-km from Helsinki) and discovered the Raytheon-produced Patriot missiles, and a 150 ton load of improperly packed nitroguanidine, a low level sensitive explosive possessing high detonation speed.
PHOTO: Raytheon Patriot surface-to-air missile
Head of Finnish customs anti-crime unit, Petri Lounatmaa, told AFP that the cargo is grounds for opening an investigation into illegal export of defense materials. Under Finnish law, ships are required to receive permission from defense officials in order to move such material across Finland borders.
A team comprised of customs, police, and defense experts conducted an extensive probe of the Thorco-owned Thor Liberty's cargo on Wednesday after the alarming finds of the routine check by Finland's traffic safety authority. The team hopes to determine the reasoning behind the military cache shipment to the port city of Shanghai.
Lounatmaa continued to tell AFP that they have begun to question the 32-man crew, and that the questioning could continue into the weekend.
A managing director from shipowner, Thorco, said that they were surprised, and were unaware of the case pending for Thor Liberty.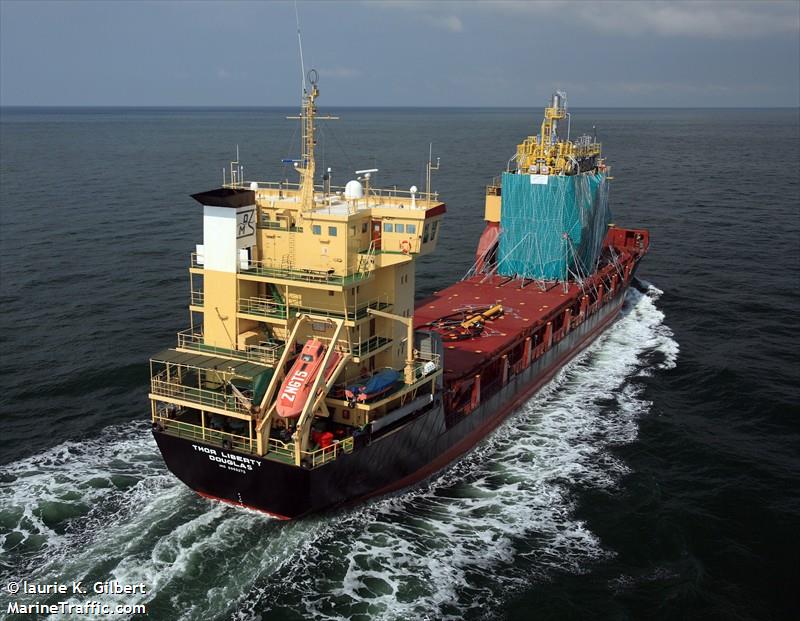 PHOTO: M/S Thor Liberty, (courtesy of marinetraffic.com)
The M/S Thor Liberty was sailing from the northern German port of Emden before docking at Kotka to pick up a cargo of anchor chains, according to officials. Though the ship's final destination was China, it is not clear whether the arms shipment would be received there.