Filipino Judge Calls for Action in South China Sea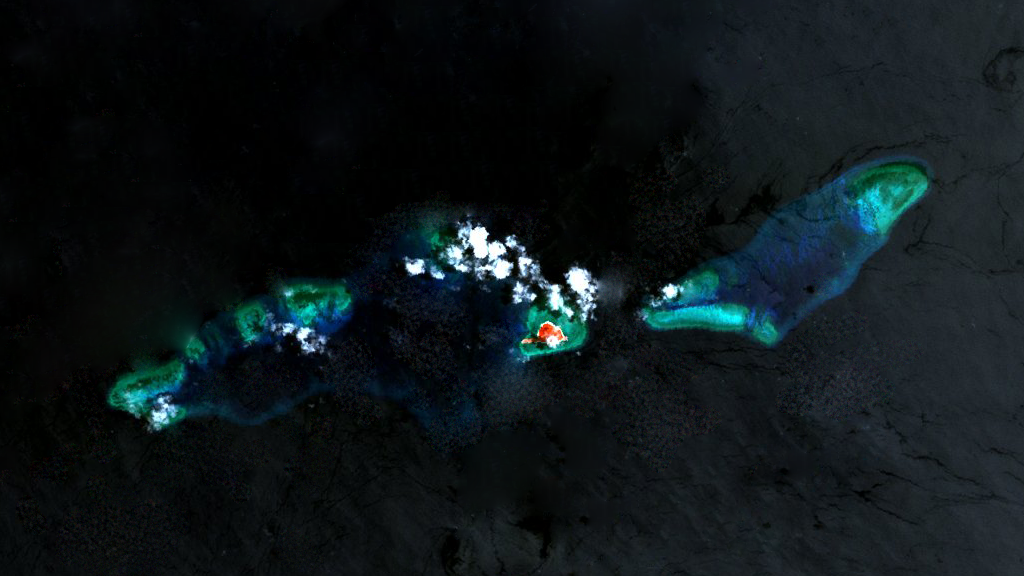 Shortly after ASEAN and China agreed to adopt the South China Sea Maritime Code of Conduct to diffuse violent confrontations, a Filipino judge has accused China of invading Philippine maritime territory.
The accusation is that China has deployed ships to guard a newly created island in the West Philippines Sea. Supreme Court Senior Associate Justice Antonio Carpio accused China of deploying two frigates, a Chinese coast guard vessel and two fishing boats near Sandy Cay after Philippine Congressman Gary Alejano released photographs of the vessels earlier this month.
Sandy Cay is 4.6 kilometers (nearly three miles) away from a Pag-asa Island (Thitu Island), a Philippine-claimed island and one of the 10 islands of the Spratlys. There are currently 100 Filipinos residing on Pag-asa Island. Sandy Cay has become permanently above water at high tide because of China's dredging at nearby Subi Reef, says Carpio.
He says the Chinese ships were within 12 nautical miles territorial limit and that they could not invoke freedom of navigation or innocent passage to justify their presence there. Carpio's concerns have escalated because he says the Chinese ships have been preventing a Philippine state-owned boat from going near Sandy Cay.
"Sandy Cay is a Philippine land territory that is being seized (to put it mildly), or being invaded (to put it frankly), by China," he said. "If China acquires sovereignty over Sandy Cay, it can now claim Subi Reef as part of the territorial sea of Sandy Cay, legitimizing China's claim over Subi Reef and removing Subi Reef from the continental shelf of the Philippines," Carpio said.
Meanwhile, the Asia Maritime Transparency Initiative has showed photos taken on August 13 depicting the presence of 11 Chinese ships near Pag-asa Island. One possible explanation for the flotilla's sudden and provocative appearance, says the Initiative, is that Beijing wanted to dissuade Manila from planned construction on Sandy Cay. The Philippine government has said it plans to spend about $32 million on upgrades including a beaching ramp, desalination facilities and repairs to the islet's crumbling runway.
Carpio was one of the Philippine legal team who raised the territorial sea dispute to the U.N.'s Hague tribunal court which favored the Philippines claim and invalidated China's sovereignty over the Philippines exclusive economic zone in the West Philippine Sea.
Carpio has called on Philippine President Rodrigo Duterte and Foreign Minister Alan Peter Cayetano to protest China's invasion of Philippine territory and send Philippine navy assets to guard Sandy Cay.
"And if the Chinese navy will attack our Philippine Navy then the government can invoke the 1951 US-Philippine Mutual Defense Treaty," Carpio said. This is an agreement between the U.S. and the Philippines signed in Washington that stipulates that both nations would support each other if attacked by an external party.
When Philippine lawmakers asked Cayetano about the presence of naval ships at Pag-Asa, he said the situation on the island is stable. Neither Duterte nor Cayetano have voiced any serious concern about the presence of Chinese vessels in the area. Duterte is felt to have taken a soft stance on China, announcing last year that he is realigning himself with the nation.
The U.S. government recently gave the Philippine government two new Cessna 208B reconnaissance aircraft worth $33 million to be used for maritime surveillance in the West Philippine Sea. Moreover, the U.S. embassy also announced that it would be turning over a tethered aerostat radar system (TARS) to the Philippine Navy to enhance its maritime intelligence surveillance capabilities.
China has previously stated that any maritime dispute in the South China Sea should be resolved by the claiming parties and not outsiders. The U.S. government has insisted that freedom of navigation should still be observed in the South China Sea, but China views U.S. naval ships exercising that right in the South China Sea as provocative.