Ferry Burns and Sinks off Sulawesi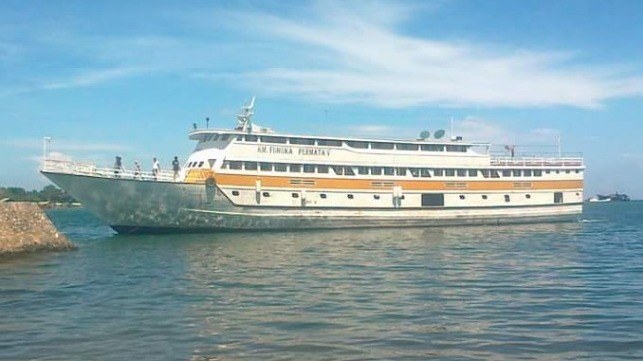 On Friday afternoon, the wooden ferry Fungka Permata V burned and sank off Banggai Laut, a group of islands off Sulawesi, Indonesia. She was carrying about 150 passengers and crewmembers at the time of the sinking.
Response officials received notification of the accident at about 1600 hours, and a rescue vessel arrived on site at 1700 with military servicemembers and police officials on board. They rescued 114 passengers and 12 members of the crew, including 28 individuals who sustained injuries.
According to the most recent count, 13 passengers died in the accident, including two young children. As of Saturday, authorities believed that eight more were still missing. As is common in Southeast Asian ferry operations, the passenger manifest did not reflect the full number of people on board, creating ambiguity about the full impact of the accident.
The master of the vessel, Andi Sulistiyono, is one of the survivors; tragically, his wife was among the victims, according to Antara News.
[Local news coverage in Indonesian]
The injured and the next of kin have already been provided with compensation by Jasa Raharja, Indonesia's transport insurer. "The [victims' families] received compensation amounting to Rp.50 million ($3,300) . . . and a maximum assistance payment of Rp.20 million ($1,300) for the injured victims," said Jasa Raharja director Budi Raharjo S. in a statement.
The Permata's crewmembers told authorities that the ferry's engine overheated due to a coolant system failure, sparking the fire. An investigation into cause of the incident continues.
Another vessel with a similar name, the Fungka Permata III, sank in 2017. She had 14 passengers on her manifest, and all 27 passengers on board were rescued by a passing ship.