Expanding Beyond the Saturated Markets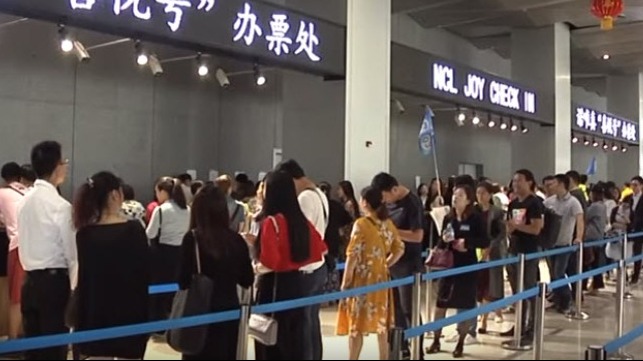 An estimated 27.2 million passengers are expected to take a cruise this year, but, behind the numbers, analyst G. P. Wild (International) Limited says there is an uneven pattern of growth which can be illustrated by comparing the growth in the numbers of passengers from North America, the principal European source markets and the rest of the world.
Since 2007, North America has only achieved growth of around 17 percent, and even since 2002 growth has been under 60 percent. It is in part the comparative maturity of this source market that has led the major U.S.-domiciled operators to move capacity towards the newer markets in the Far East and Australasia.
Europe has also stalled in recent years although growth has been of the order of 66 percent since 2007 and 179 percent since 2002, led by Germany (+371 percent) and the U.K. (+128 percent).
"Although some of the data supporting the totals for the rest of the world are conjectural, there is no doubt that this is the market segment showing the strongest growth at present with a 320 percent increase since 2007 and a 494 percent increase since 2002," says the analyst in its latest market report. "Here China and Australia are the main drivers of growth, together representing just under 60 percent of all passenger cruises from the rest of the world."
U.S. cruisers have extended beyond the traditional destinations of the Caribbean and other "New World" regions to alternative summer season regions such as the Mediterranean and Northern Europe. This process was encouraged by an evident saturation of demand for Caribbean cruises together with a slowing of growth in the U.S. market, says G. P. Wild.
The industry is being increasingly globalized even though cruise capacity remains heavily concentrated in Europe and North America. "Although year-by-year fluctuations in demand are likely to occur, the overall trend towards a wider global deployment for the major groups, instanced by the entry of NCL and MSC into the China market, seems likely to continue."
As well as moderate growth in the traditional markets of North America and the U.K., the industry has seen negative or at best negligible growth in a number of newer markets that once appeared to offer much promise: Brazil, Italy and Spain in particular. However, this has been more than compensated by dynamic growth in Germany, Australia and China that has enabled the industry to maintain some degree of momentum.
The continuing acceleration of growth in the order book for new ships indicates that confidence remains strong among industry leaders. The order-book is now at its highest ever level in terms of lower berths.
G.P. Wild (Internnational) Limited's Cruise Industry Statistical Review is available here.