Environmentalists Halt Australian Port Development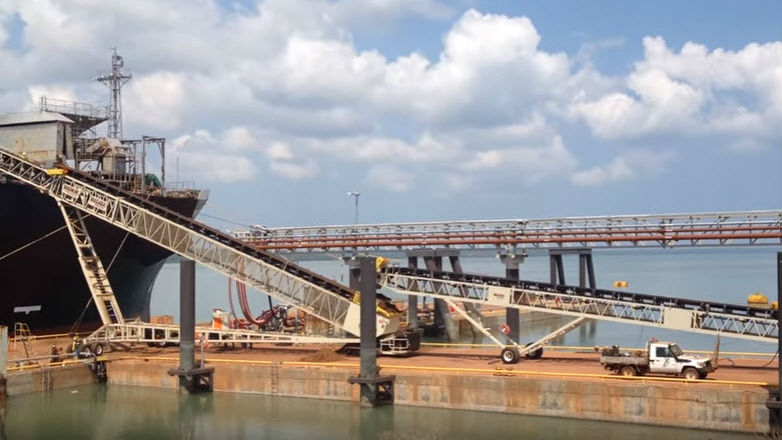 An Australia court overturned on Saturday government approval of a A$130 million fuel depot and port at Port Melville, off the country's north coast, handing a major victory to environmental activists.
The facility, being developed by a unit of Singapore-based AusGroup, includes a 30-million-litre oil depot on Melville Island, one of the Tiwi Islands, 120 kilometers (75 miles) north of Darwin, the capital of Northern Territory.
Justice Richard White ruled in favor of the Environment Centre Northern Territory, a non-profit group that challenged a decision by former environment minister Greg Hunt to approve the project without an environmental impact statement, the court said.
"The right outcome has prevailed here. This development in my opinion should never have been built without an environmental assessment, much less allowed to operate," said lawyer David Morris, who represented Environment Centre Northern Territory.
The matter has been referred to environment minister Josh Frydenberg, who will decide if a full environmental impact assessment is necessary.
Drew English, convener of the Environment Centre Northern Territory, welcomed the ruling.
"This type of large scale development is exactly why we have environmental assessment processes, particularly when you consider the location of this supply base," English said in a statement.
"The orders today make it clear that what was done was inadequate, and the Northern Territory community, and our environment, expect and deserve better. These islands, like much of the Northern Territory, are important habitat for many species. They remain that way because the NT has avoided much of the damaging approach to development that has occurred down south. We're not saying don't develop, we are saying follow proper process."
The Tiwi Islands are part of a nationally recognized region of important bio-diversity and are home to dozens of species of birds, fish, mammals and reptiles.
The port received its first vessel late last year, facilitating the export of woodchips from the Tiwi Islands.
The fuel depot, which has been awaiting the court decision, has not gone into operation.