Eni Treads Carefully Around Sanctions in Black Sea E&P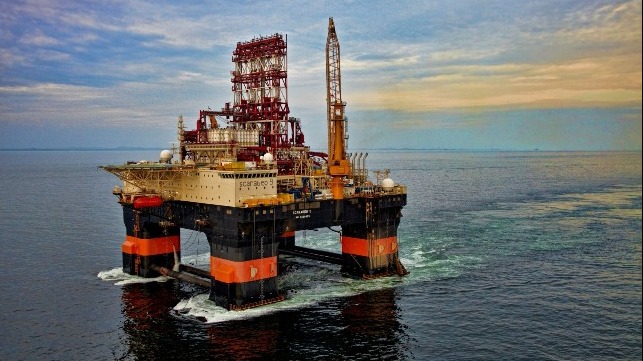 Italian energy major Eni is proceeding cautiously with its joint venture with Rosneft in the Black Sea, an activity that has attracted scrutiny due to western sanctions on Russia. On Wednesday, Eni's chairwoman, Emma Marcegaglia, told a panel at Davos that her firm had suspended its offshore drilling with Rosneft due to U.S. sanctions. Hours later, she reversed her statement, telling Reuters through a spokesman that "the exploration well in the Black Sea is being drilled as planned."
"We are countinuously monitoring our activities [to be] compliant with existing sanctions," Marcegaglia said in a statement.
Rosneft is subject to two sets of U.S. sanctions, which were initiated in 2014 after Russian forces annexed the Crimean peninsula. The first set prohibits U.S. entities from providing Rosneft with financing with a maturity date longer than 90 days. The second prohibits U.S. entities from assisting Rosneft with certain petroleum projects, including Arctic, deepwater and shale E&P. The EU has also placed sanctions on Rosneft, and the Russian oil firm is contesting the validity of these restrictions in European courts. Since Eni's contracts with Rosneft were signed before sanctions began, it is not affected by European restrictions.
American sanctions have partially blocked Rosneft's attempt to develop its resources in the Black Sea. The firm gave up certain lease rights in the area last year after it found that it could not contract for the drilling platforms or equipment it needed. In addition, U.S. oil major ExxonMobil was forced to suspend its partnerships with Rosneft, including a separate offshore E&P project in the Black Sea.
As of Monday, the Saipem-owned, Eni-contracted drilling rig Scarabeo 9 was off the coast of Krasnodar, near the Black Sea prospect. Saipem recently published a video on the engineering challenges (rather than the geopolitical challenges) involved in getting the MODU into the Black Sea.