Eight Rescued After Longliner Sinks Off Hawaii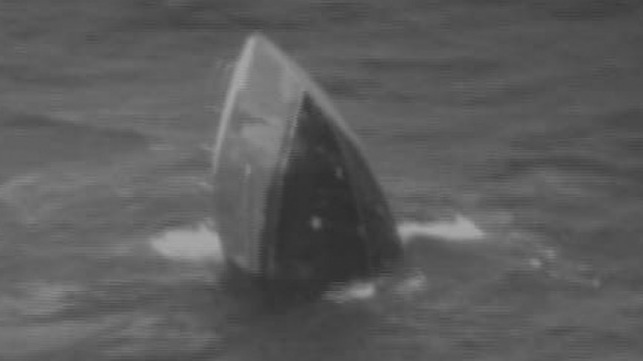 On Monday, the fishing vessel Princess Hawaii went down about 400 miles north of the island of Hawaii. The captain, six crewmembers and a NOAA fisheries observer abandoned ship in a life raft and activated their EPIRB.
Five hours later, a U.S. Coast Guard HC-130J aircrew arrived on scene and spotted a signal flare and a raft. The bow of the Hawaii was the only part of the fishing boat remaining above water.
The aircrew dropped a radio to the survivors and called a nearby fishing vessel to pick them up and provide assistance. The fishermen were unharmed and are expected to arrive back at Oahu later in the week.
"Because they did have the proper safety equipment, their EPIRB was registered, they did have the life rafts, it's undoubtedly resulted in a successful case," said Petty Officer 3rd Class Amanda Levasseur, speaking to local media.
Skipper Loc Nguyen told local media that the boat was struck by a rogue wave while it was setting its gear. The Coast Guard's investigation into the incident is ongoing.
The AP found that the Princess Hawaii and another vessel owned by the same firm, the Commander, employ seafarers from Vietnam, Kiribati and Indonesia. The USCG declined to release information about the Princess Hawaii's crew. Vessels in the Hawaiian longline fishery often employ foreign nationals from the Pacific Islands and Southeast Asia as crewmembers.