Ecosystem-Based Management Could Make Offshore E&P More Sustainable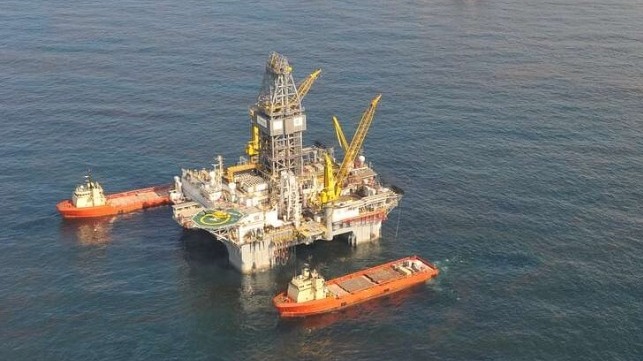 As demand for energy has risen in the last several decades, industrial exploitation of the deep ocean has intensified. The continued rise of the offshore oil and gas industry, and the emergence of new marine renewable energy technology, all points to an increasing dependence on the deep ocean (depths greater than 200 meters) as part of the solution to achieve net-zero carbon emissions.
In light of the imminent ecological impacts that the deep ocean could face as more energy companies expand their offshore portfolios, some researchers are calling for more vigilance in conserving deep-sea ecosystem services.
A team of oceanographers affiliated to the Deep-Ocean Stewardship Initiative (DOSI) has published a paper to guide offshore energy industries in reducing their ecological footprint in deep ocean ecosystems.
"As the industrialization of the deep sea proceeds, a standardized and robust set of methods and metrics need to be developed to monitor the baseline conditions and any human-led and climate-change related impacts on biodiversity, ecosystem function, and ecosystem services," cautioned the researchers.
Although most countries require environmental assessments before approving ocean-based projects, the current approaches of Environmental Impact Assessments (EIAs) - specifically for offshore oil and gas - do not typically provide data on ecosystem functions and services affected by industrial activities.
Further, the conventional EIAs used by most offshore industries are not holistic in their designs. There is still a weak link in fully integrating science when analyzing environmental responses of the deep sea to disturbance.
For example, the Gulf of Mexico's Deewater Horizon oil spill, the largest marine spill in history, occurred in one of the most highly studied areas of the ocean. Unfortunately, the available baseline data lacked information about the ecosystem functions and services in the immediate surrounding impacted areas.
The authors suggest that there is a need for improving and harmonizing the approaches used for EIAs across the different offshore industries. Thus, a new framework should be created to facilitate ecosystem-based management (EBM).
EBM is especially common in mitigating environmental impacts of the fishing industry and seabed mining. International instruments such as the Law of the Sea and Convention on Biological Diversity, also promote EBM in averting over-exploitation of marine resources.
Essentially, EBM's objective is to protect and enhance sustainability, diversity and productivity of natural resources by integrating the biological, social and environmental aspects of ecosystems. But how can offshore energy industries integrate EBM in managing their environmental impacts?
The starting point in ensuring future management of the offshore energy includes measures and indicators of ecosystem function and services. This would help to improve the conservation of the many critical organisms and processes that often go overlooked in EIAs.
To give eontext, ecosystem services refer to nature's contribution to humanity. The ocean's provision of energy (oil, gas and wind) and fisheries are examples of ecosystem services.
The paper also recommends use of new technological solutions such as environmental DNA (eDNA) and robotics. These could expand the baseline assessment and monitoring of deep-sea ecosystems, their functions and services. Environmental DNA is an emerging technique where genetic identification of whole communities in an ecosystem could be achieved through environmental samples (water, sediments and air).
In addition, environmental data transparency is critical. A large amount of the deep-sea environmental information and cutting-edge technologies are concentrated in a small number of countries or owned by a few oil and gas companies.
Accessing the information that these industries have obtained since 1970 would reduce the cost of informing stakeholders of various environmental management scenarios. At the same time, it would accelerate efforts to build scientifically robust baselines of the deep sea, hence informing management of new frontiers in offshore renewable energy.