Durban Storm: Grounded Vessels Refloated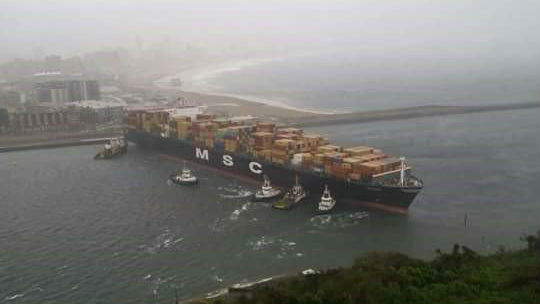 All three vessels that were grounded in the Port of Durban, South Africa, on Tuesday, have now been successfully refloated and remoored.
Among them was the container ship MSC Ines. The 350-meter ship had blown sideways and was blocking the harbor entrance. Two other ships broke from their moorings and collided, and yet others were blown onto sand banks.


Transnet National Ports Authority (TNPA), supported by tugs from African Marine Solutions, managed operations, with TNPA teams currently remaining on scene. TNPA has also managed to contain containers that had blown into the bay. However, at this stage, vessel movements in the Port of Durban remain suspended until further notice.
The region has experienced heavy rain, flash flooding and winds up to 50 knots. At least five people are believed to have died; one man was killed when a shipping container was blown over and landed on top of his car near Durban Harbor.
Local National Sea Rescue Institute (NSRI) emergency services are fully deployed assisting at floods in and around the Kwa-Zulu Natal North and South coasts. They are helping evacuate people trapped in vehicles, homes and businesses. Additionally, they are helping to contain yachts and boats that have broken moorings.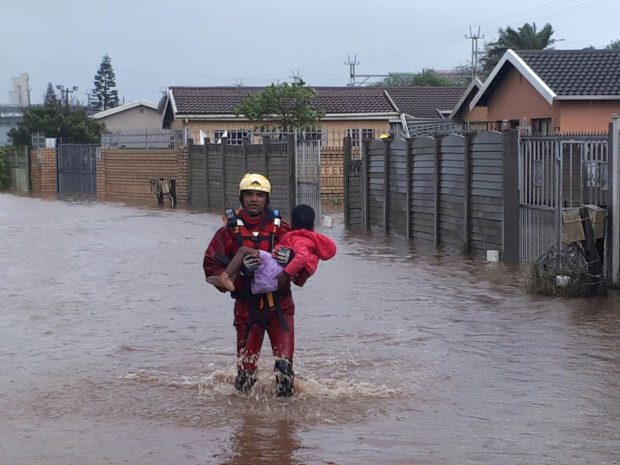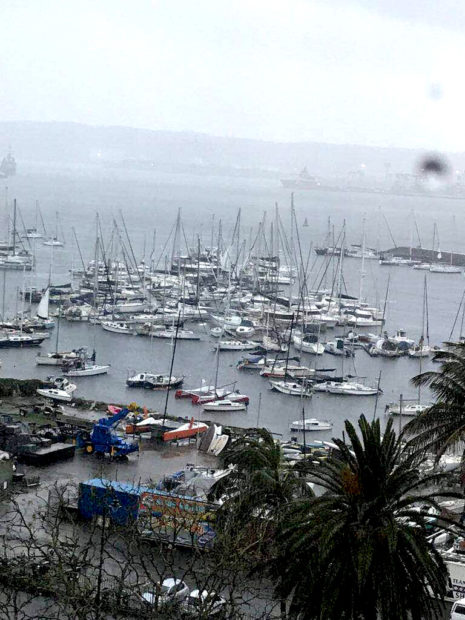 Credit: NSRI Durban